Welcome to the WOW Blog on this fine and chilly Monday morning.
It's my turn to share a few projects with you and hopefully give you a few ideas to try with our amazing products.
The first 12x12 page was created with the Dark Wood Veneer title This Happened, lightly swiped with black ink and a WOW chipboard light bulb based with white ink and covered with Kindy Glitz to give it some glow.
This Happened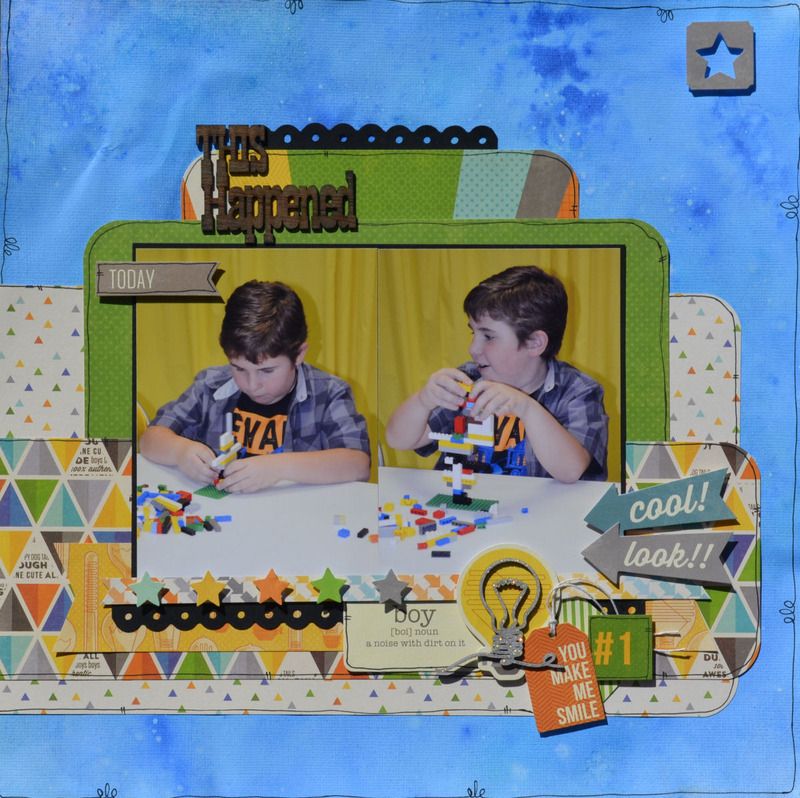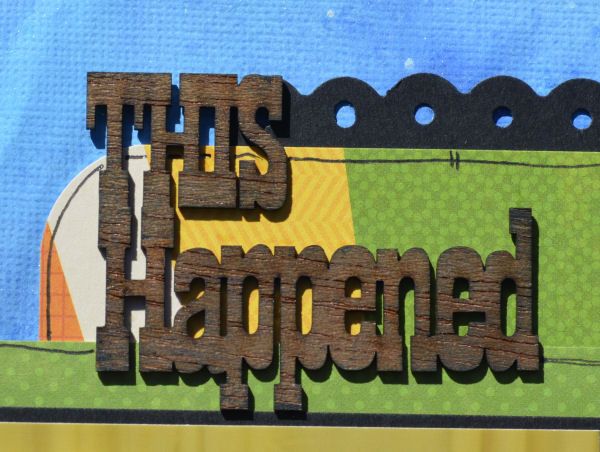 The next project under the spotlight was put together using Mini Filmstrips covered with black ink, stamped with red ink and then a thick coat of Dimensional Magic. The title piece is Hello Summer in a beautiful font. It's been painted with Distress Paint and then finished with some Dimensional Magic
Hello Summer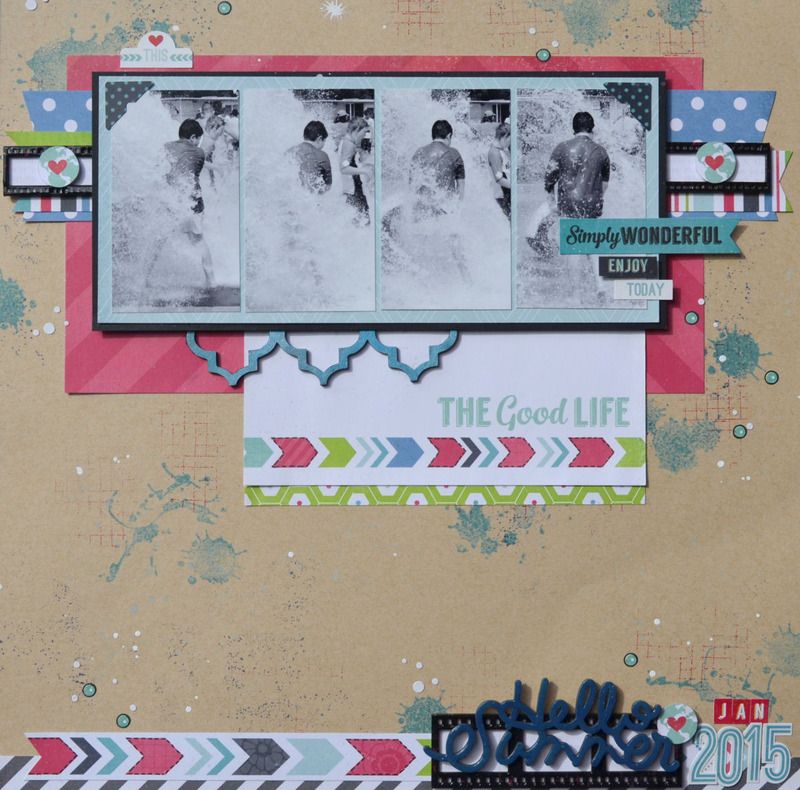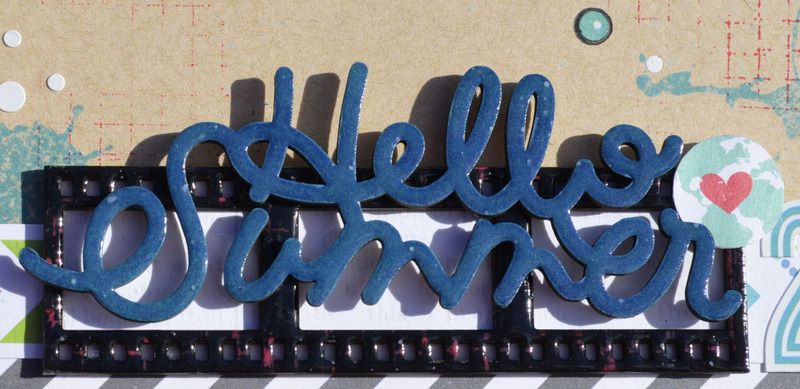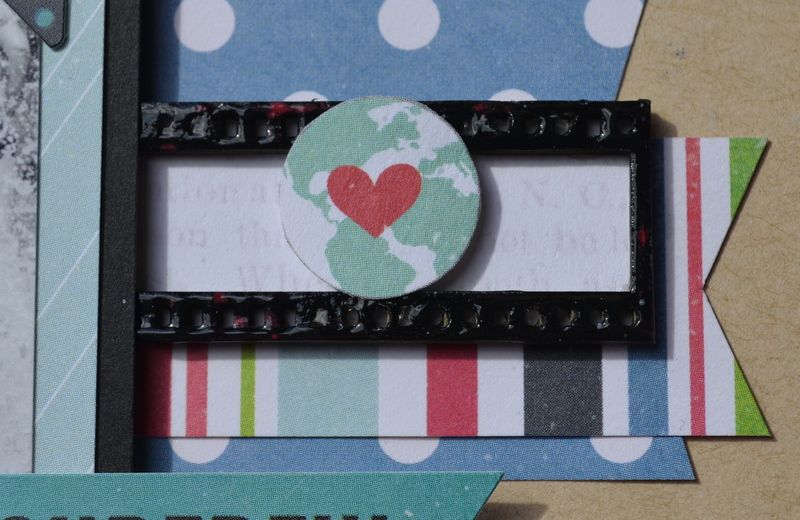 The final piece of chipboard was once the 12x12 Moroccan set but now only a small piece remains. Originally sprayed with different shades of Glimmer Mist.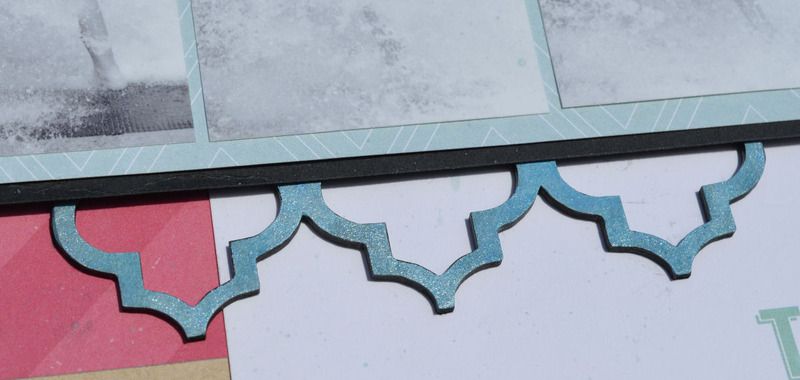 The final two pages are my recent samples for the latest April challenges over at Stuck?! Sketches.
100% Girl
This is my very sweet Great Niece on her sister's birthday, reasonable happy eating with the blocks! The page was created using Mini Filmstrips covered with black ink,
Laugh Love You Polaroid frames painted pink and the Mini Heart and Wire Panel jazzed up with some Stickles.
The Wood Veneer title 100% Girl was covered with Dimensional Magic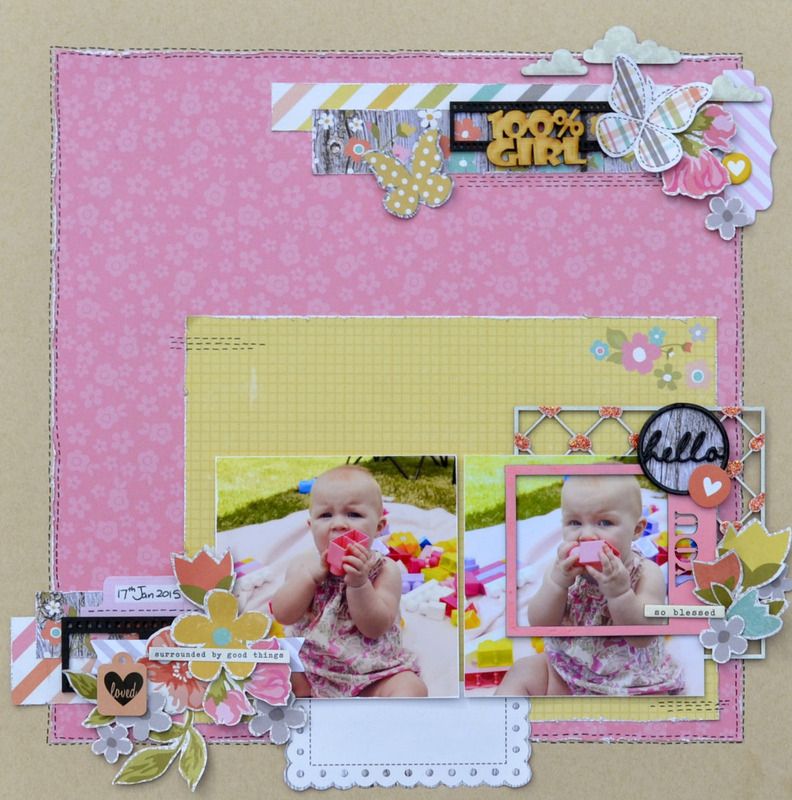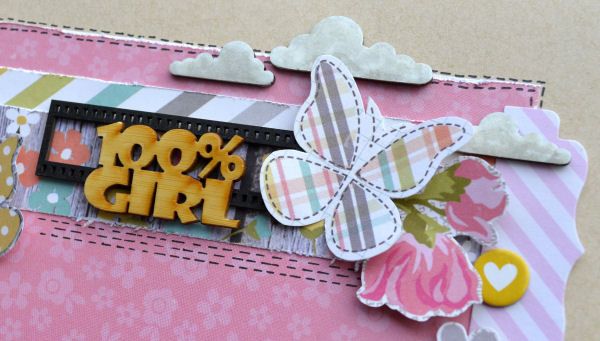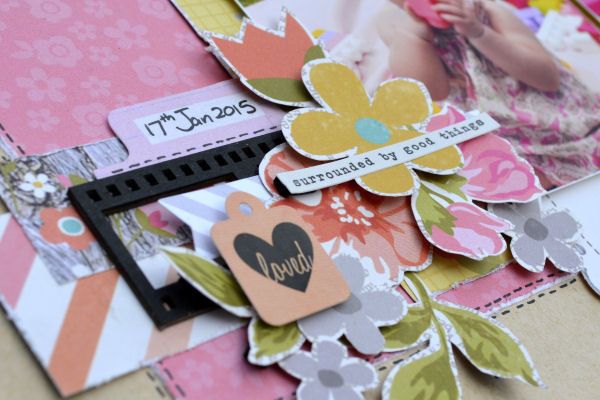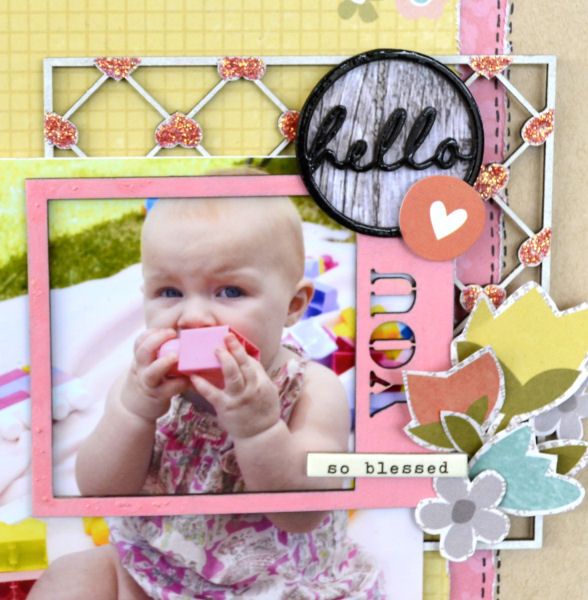 and finally,
Just hanging
Some New Release Mixed Cogs, Wood Veneer Love this Pack and 6x6 Circle Frame with Arrows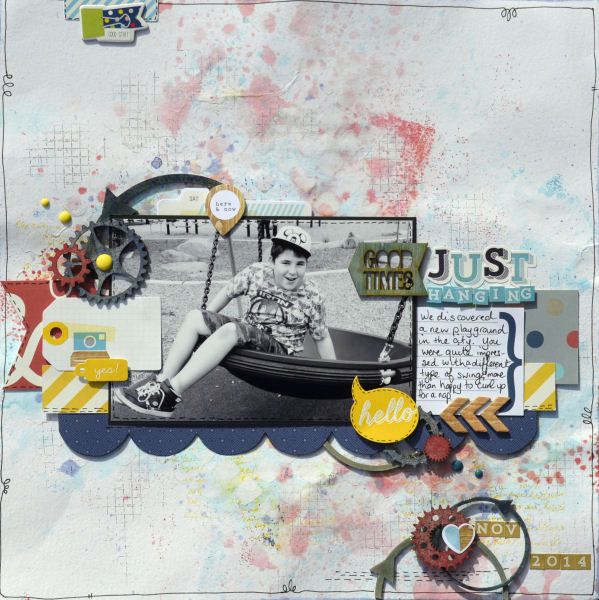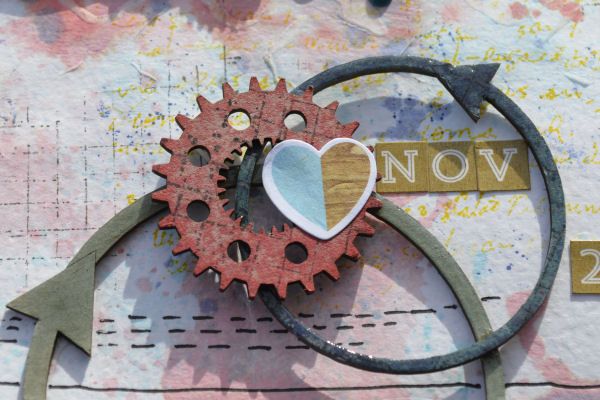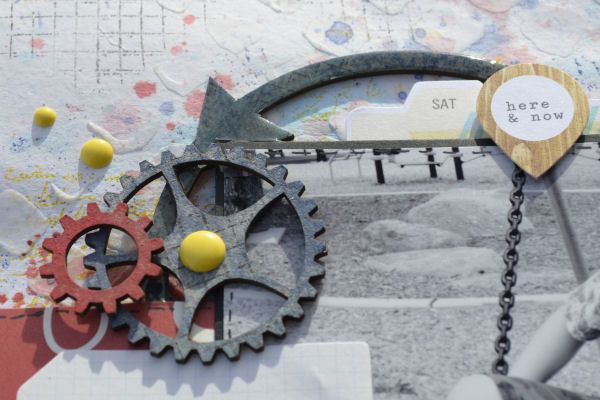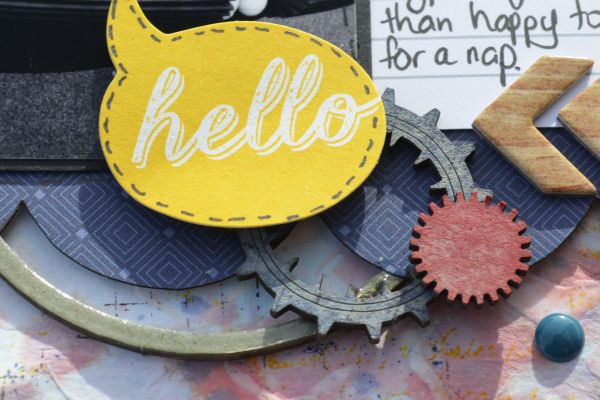 Thanks for visiting the blog today, remember we share plenty of projects on Facebook, Twitter and Pinterest to keep you all motivated.