Welcome once again to our Challenge for the month!
This month we thought we would help inspire you to begin making your Christmas Cards! So, the challenge this month is to use your chipboard and make a Christmas Card!! How easy and simple is that????
Here is the Design Team's cards!!
Christmas Cards by
Wendy Smith
Holly and Berry Cards
, By
Monique Follett
Reindeers and Xmas Tree Cards by
Kellie
Christmas Cards by
Kerryn Fry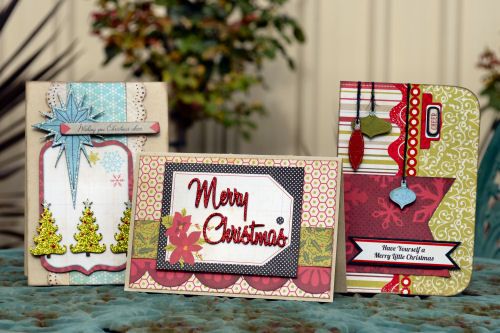 Cards by Lisa Warren
Christmas cards by Sandra Staples.
So all you have to do to enter is either post your card on our Facebook page here or email your photo to suzannewebster@exemail.com.au.
Remember, there are two winners every month! One chosen by our Design Team and the other winner is a random draw.
Entries must be received by midnight on the 16th December 2012.
Can't wait to see all your Christmas Cards!!!