Good Morning Crafters, welcome back to the blog.
Today I wanted to share a couple of different takes on the very versatile
WOW chipboard Alphabets
This first page should give you all a good laugh. The photo of my sisters was taken at my brother's wedding back in 1989, you probably guessed the era by the hair styles on the girls.
I can happily giggle because I am not in it!!
I have used the
Classic Alphabet in uppercase
C1384 for the title.
The letters were originally covered with black ink and left to dry. I grabbed a definition stamp and a bronze metallic ink pad and lightly stamped over each letter. To finish the letters off and allow the bronze stamped images to pop a little more, I coated the letters with the good old Glossy Accents.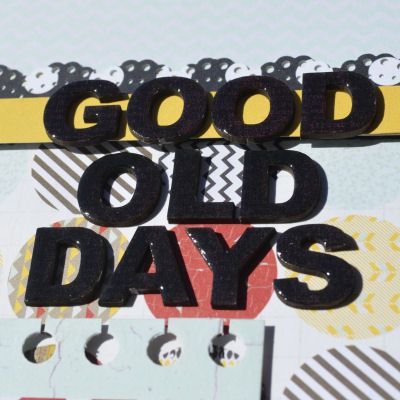 The last 2 Geometric Photo Corners from yesterday were also used on this page, covered with metallic red ink and Glossy Accents.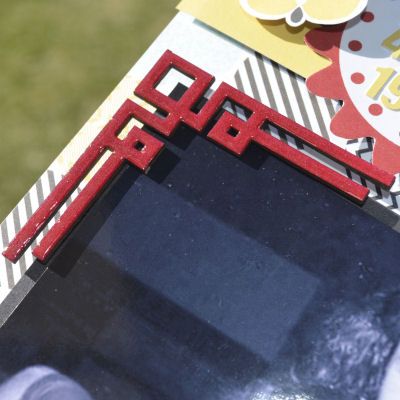 This is the finished project,
Good Old Life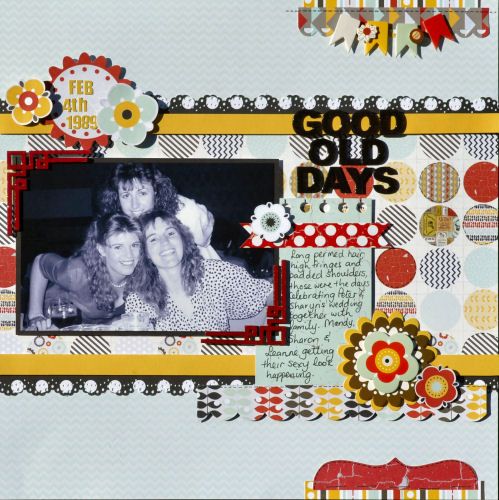 My second page features the
Classic Alphabet in lowercase
and 2 of my beautiful Nieces. The photo was taken while we were on holidays in July
This time I have roughly inked the letters with black and then swiped over the letters with some turquoise metallic rub. To help the letter to stand out on the page I have used a bronze metallic gel pen to outline each letter.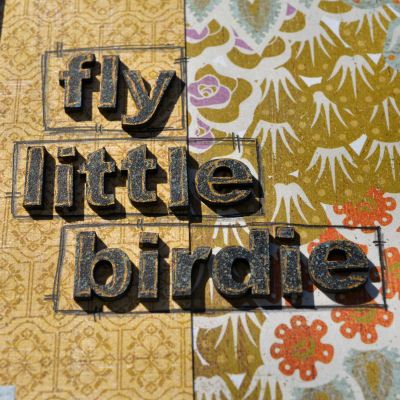 I have also doodled a box around each word once it was stuck onto the page using a black pen.
Fly Little Birdie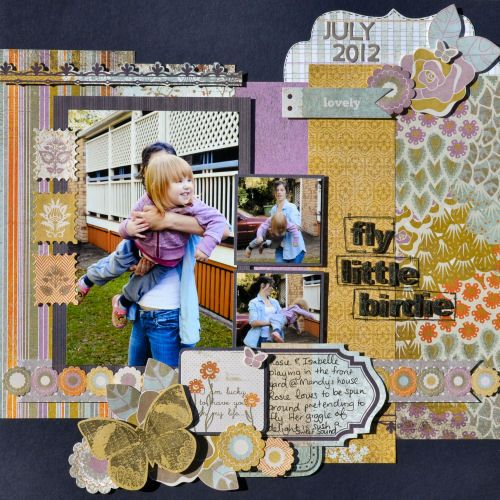 Thanks for visiting the blog, have a great day.