Thought I would start your day with something bright and colourful this morning.
I decided to scrap an older photo of my son, one of many photos that captures his love for Transformers.
I am sure we have every possible toy related to them.
On the chipboard front. I have used some cogs from the
Detailed Cog Set
.
They have been inked with different colours to co-ordinate with the papers and photos and layered using foam tape on the page for some dimension.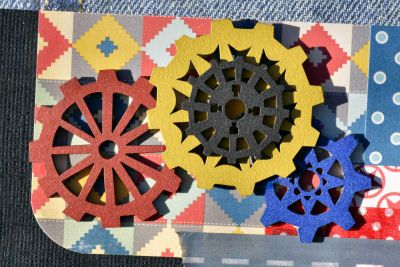 I love the Cogs, they are the perfect addition to any boy page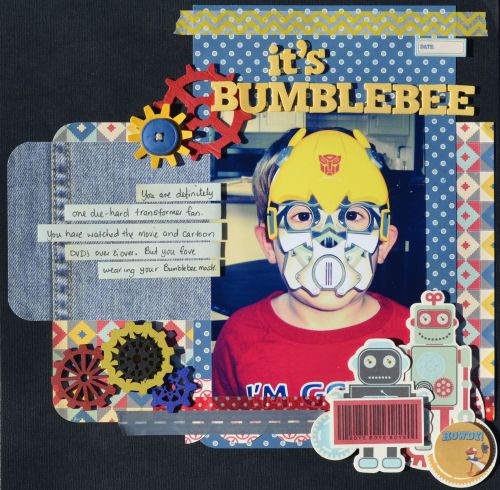 Once again, thank you for visiting the blog, enjoy your day.
Tomorrow I will have a little step by step technique using metallic rub to decorate your chipboard, hope you will drop in..