Tarrah & Kerryn and Sue here with you today to share a card and layouts that have been created using the WOW April sketch.
Today is the last day to get your entries in for the sketch challenge....email your entries to challenges@websterenterprises.com.au or post to the WOW Facebook Page by midnight tonight.
This card uses the *New Release* WOW chipboard flourish that I have inked in blue..I used the top part of the sketch as inspiration for this card..
I think this layout is my favourite for the month and I have flipped the sketch upside down to achieve it.
The *New Releases* featured here is the title Sn@p and New Chipboard Flourish.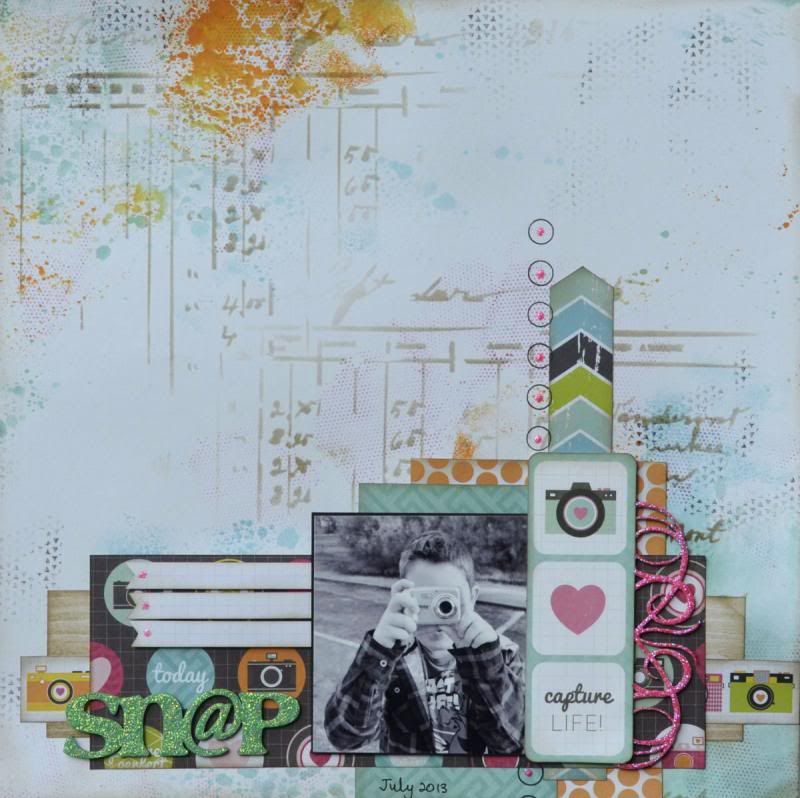 I have used the *New Release* Easter Border AltaMATZ to draw the circles on the page with a black pen. Lots of yummy Stickles, in different colours, used to decorate the WOW pieces.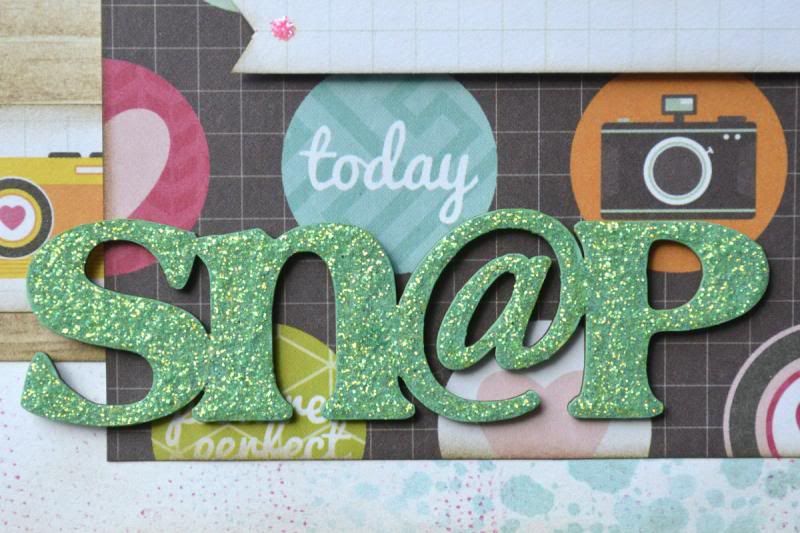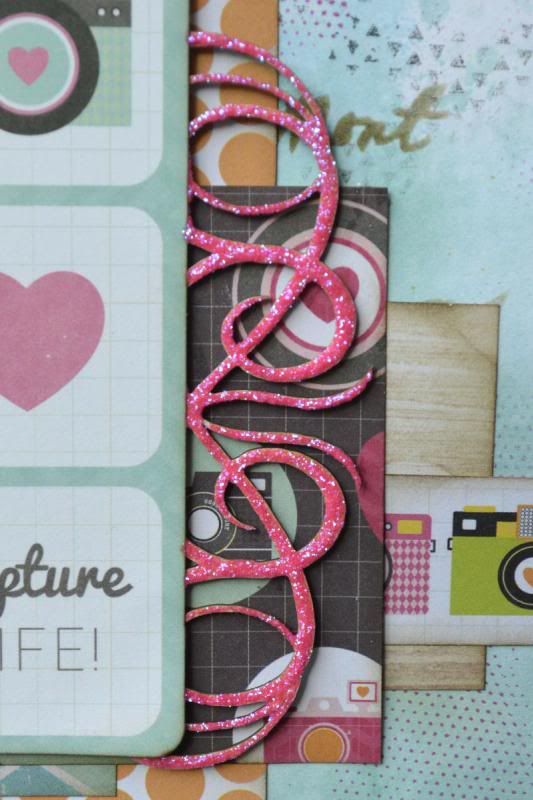 Sue here now, and my layout is almost identical to Tarrah's right down to the title used....I swear I didn't copy or even peak first!
So I have used the SN@P title and one of the new chippy flourishes cut in half. Plus for my vertical dots I used one of the new AltaMATZ with a mixture of modelling cream and black gesso.
Thanks so much for stopping by the WOW blog today...we hope you have enjoyed the sketch challenge and gotten heaps of inspiration from our creations using the sketch...stay tuned for winners of the challenge.....till next time...take care :)