Well here we are at the end of another month for 2014!
Hello and welcome to the final post for September on the WOW blog.
Kerryn here to share one more page before the October New releases are unveiled.
More snaps from the snow to share, of course.
I love using Wood Veneer products simply because there are so many different finishes you can apply to them.
The Wood Veneer Smile has been covered with Stickles for a little sparkle and the Wood Veneer Mini Polaroid Frame has been swiped with Distress Ink for a hint of colour, still allowing the wood to shine through.
Snow much fun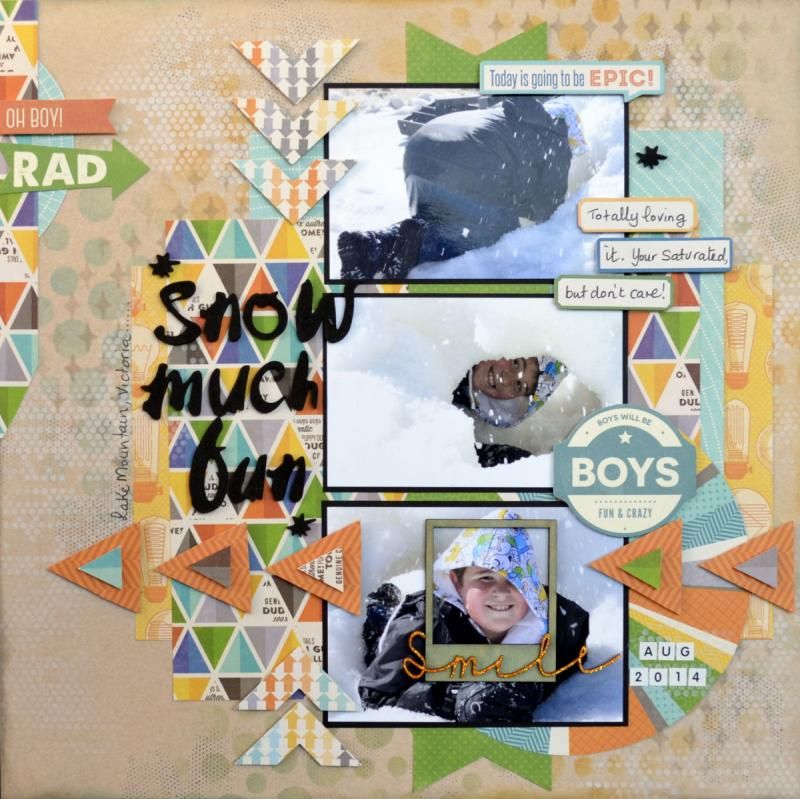 Thanks for dropping in today, please stay tuned as we WOW you with the October New Releases, they are simply amazing! Remember to tell you local Scrapbook store what you need.