Well Hello there, Kerryn back with my second take of this month's Stuck?! 1st Sketch.
I decided to turn the sketch on it's side for this take.
Here's the sketch again
You might remember my page from a few weeks ago when I used the heart and wings of the Winged Heart Flourish. I've finally used the flourish part on this page. I have used green ink for a base coat and then covered them with Stickles for a textured finish. Once dry I then re-applied the green ink.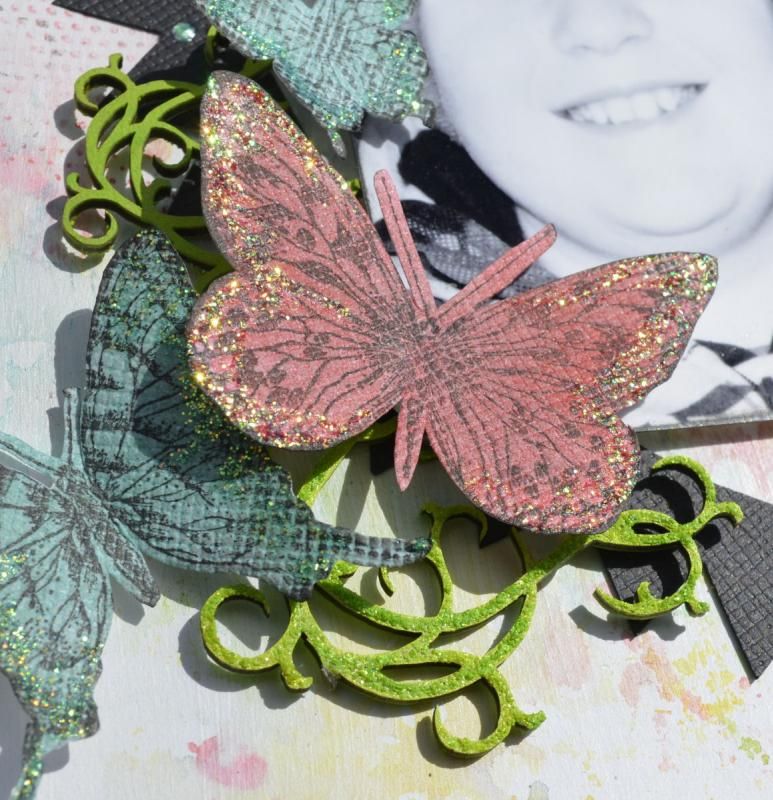 Rare photos of the boy and I, Dad's turn behind the camera cause he wouldn't skate. Two falls by Harrison and one fall by me, resulting in a very bruised bum :)
First time ice skaters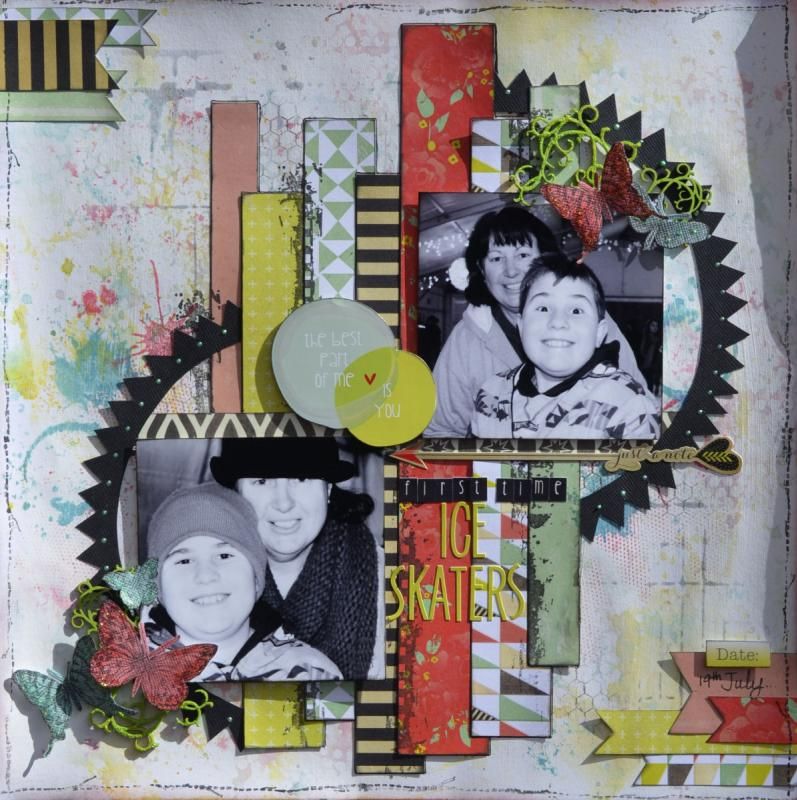 Thanks for dropping in today.