Morning again Crafters, Kerryn here again :)
Today I have another
November New Release
to share with you.
It's a fun page that puts the
Snowflake set
to great use.
Not quite sure how this photo of my niece came about. They were definitely playing tricks with us, but it was perfect for the chipboard pieces I had on hand. The use of snow gloves was very convincing!
The
Snowflake Set
comes in a pack of 5, 2 large flakes and 3 small.
I have given them a base coat of gesso to give them a bit of texture, then covered them with diamond Stickles for a cool bit of bling and then left them overnight to dry.
Final layer is a rough coat of Glossy Accents to seal the Stickles.
As you can see by the layout, they are a crazy lot in Brisbane.
Snow in Brisbane, don't think so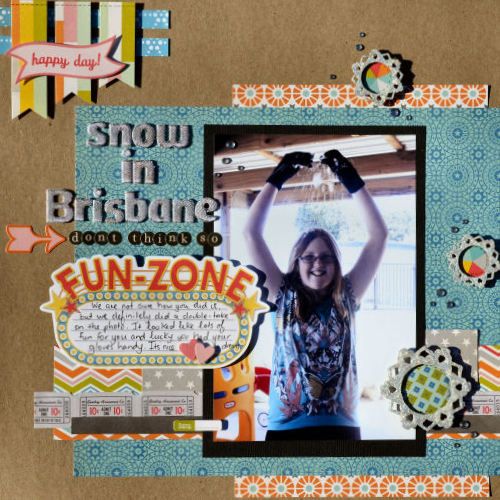 Just a reminder about the
2013 WOW Design Team Call
, all information can be found
here
Calling Card makers, Off The Page Specialist and of course, Scrappers.
It takes all sorts to form an awesome team, so why not give it a go.
Applications close December 13th 2013