Well my week on the blog comes to a close today, thanks for putting up with me.
For my final share I have gone a little sporty using the
WOW Soccer Boy and Soccer Ball
pack.
My son plays soccer for his school and these chipboard pieces were just perfect to feature on a page.
The Soccer Boy was originally covered with Cream Brown ink to colour the skin, then I have used a black and metallic blue pen to cover the rest of him.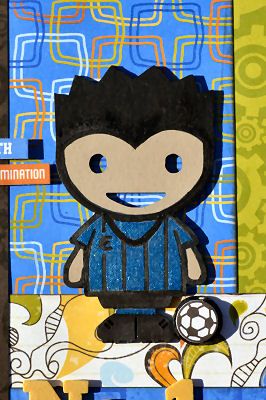 The Soccer Balls are two pieces that go together for some dimension, The bottom layer was inked white and top layer inked in black. They were stuck together and then coated with Glossy Accents.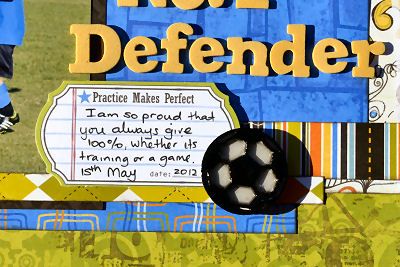 I have also included the
Love Birds singing on a branch
chipboard for an outdoorsie feel to the page. This pieces was covered with Pinecone ink, metallic blue pen and green smooch.
Very happy with the final result, even my son thought it was cool.
Once again, thank you for visiting the blog this week, I've had a blast, hope you have too.