New Release time at WOW means a whole stack of awesome new products for you all to use on your projects.
Christmas isnt that far away...
This year we have added some cute little chipboard desgns, some fabulous new titles and a few new Altamatz.... check out what our awesome Design Team have done with some of the New Releases...the go grab yourself some and make some fab chrissy gifts or cards for your loved ones.
Hope you enjoy.....
M197 MERRY CHRISTMAS TREE BANNER
WOW1663 MINI ORNATE REINDEERS
WOW1681 MINI SNOWFLAKE PACK


WOW1685 LOVE NOEL HOPE PEACE WORD PACK
A couple of Christmas cards by San, using the mini chipboard christmas words and embellishments.
ALTA065 MERRY CHRISTMAS
"Merry Christmas"...using the new word AltaMatz by San Staples
"Gonna Miss You" By
Wendy Smith
WOW1680 CHRISTMAS BOW PACK
"Wiz Kids'" By Wendy Smith
WOW1702 HAUNTED HOUSE 2
Not so Jolly? by Emma Allen
ALTA066 ALTAMATZ 12 X 12 MERRY CHRISTMAS
WOW1678 MINI CHRISTMAS TREE PACK


"Peace Love Joy" by Monique Follet
WOW1658 PEACE LOVE JOY LARGE
WOW1682 MINI CHRISTMAS BAUBLES
WOW1690 CHRISTMAS FRAME 1 SMALL
Christmas Happiness and Cheer- by Kellie Moore
WOW1661 SMALL WORD ORNAMENTS
ALTA067 ALTAMATZ 6 X 6 MERRY CHRISTMAS
Merry Christmas by Kerryn Fry
WOW1657 MERRY CHRISTMAS LARGE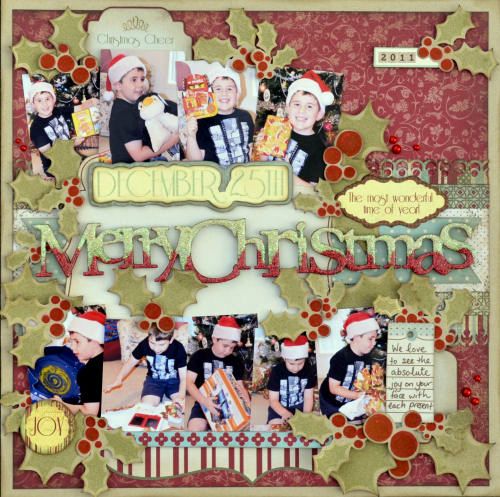 Halloween by Susan Longman
WOW1698 HALLOWEEN
WOW1700 HALLOWEEN ARCHED FENCE SMALL