Morning to everyone, great to have you here again today.
I can't believe how quickly this week is passing by, I hope you have found some inspiration from the projects that I have shown you over the past 5 days. Today I wanted to share a few of my recently scrapped pages with you that showcase different ways to add WOW chipboard to your projects.
The first page features my creation that I have aptly name my Tree of Love.
It started with the
Curly Tree
C1077,
Mini Birdhouse
C1392 and the
Mini Heart Pack
WOW1595.
The tree was simply covered using VersaColor Pigment Ink in pinecone and stuck straight down on the page. I covered the Mini Hearts using Brilliance Rocket Red Gold Ink. I love the shimmer in these inks and the gold highlights this particular colour has. The hearts where also given a coat of Glossy Accents. I really should have shares with this stuff. The Mini Birdhouse was swiped with Brilliance Pearlescent Sky Blue and then backed with patterned paper. I used a small punch and patterned paper for the leaves. I have layered some of the chipboard pieces with foam tape to give the tree some dimension.
And here are the 2 most special guys in my life.
Pageant Watching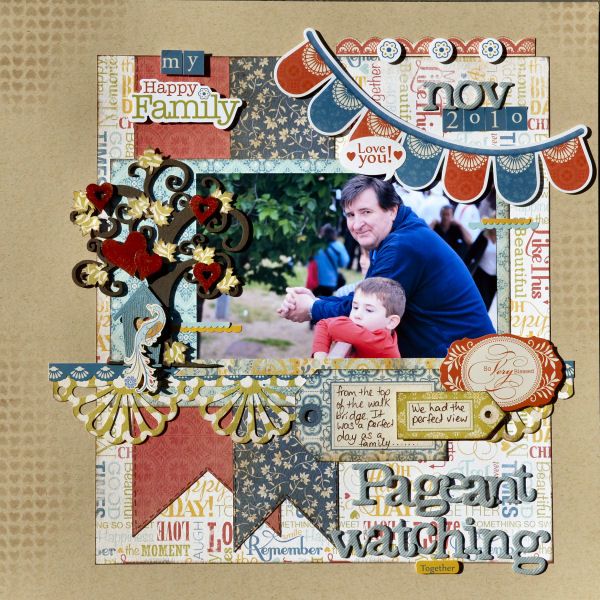 My second page showcases a custom piece of
WOW Chipboard
created for this year's Savvy Delights Retreat. It's great that we can scrap a group photo each year and have the title on hand from WOW.
I did use some ink here on the bigger parts but also used metallic pens and textas to colour the smaller parts of the chipboard, it made the decorating side of things so much easier, especially for the more intricate parts.
Of course, this chipboard was begging to be coated with Glossy Accents :)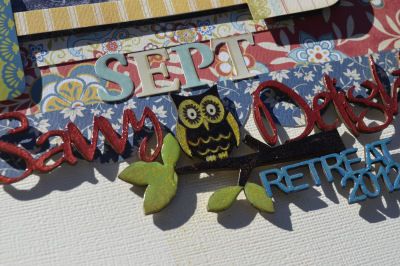 Absolutely love the black & white photo this year!! Great bunch of girls.