Good morning to you all on this lovely Friday morning.
I have two simple pages to share with you today. Both pages feature my son but at different ages. Where did that little guy go?
This first page has photos taken back in 2008 when he was at Kindergarten. So funny to see him tucked away hiding. He was loved by all of the girls, so I can only imagine he was taking some time out.
I have used the chipboard word
Journey
as a sub-title and covered it with pinecone ink. It seemed a little dark once I had stuck it down so I outlined the edges with a red metallic gel pen.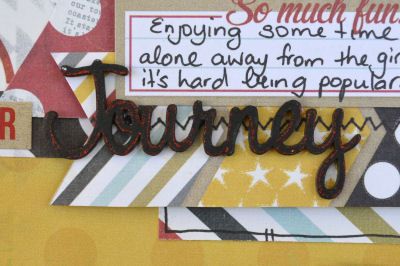 OMG such a cute photo of my boy!!
Hiding from the girls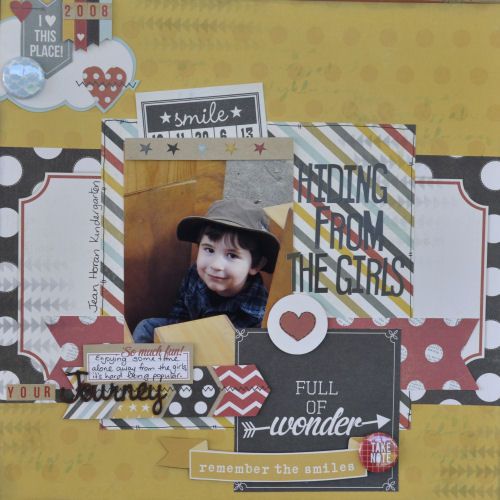 The next page is my son right now and as you can clearly see, he is no longer a willing participant in any photos that I take. So I take them anyway!
A simple addition to this page was a
Wood Veneer Arrow Icon
covered with Glossy Accents, one of my favourite products.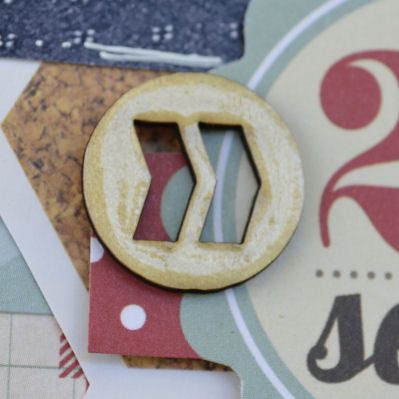 Happiness is........Annoying you Mum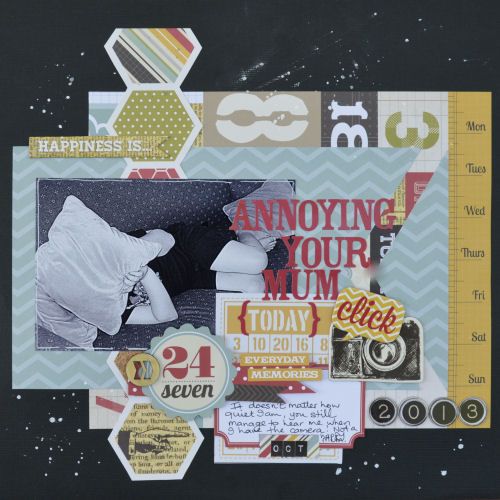 Thank you for visiting today