Hi there, welcome back to the blog.
I am sharing a page today that features my son on a lovely family day out. The boys took their bikes to ride and I went for a walk along the beach with my camera.
This page combines two of the new mini chipboard words,
Outdoors
and
Boy
to create my crazy slang title. The chipboard has been lightly covered with red ink and then the edges swiped with gold metallic rub.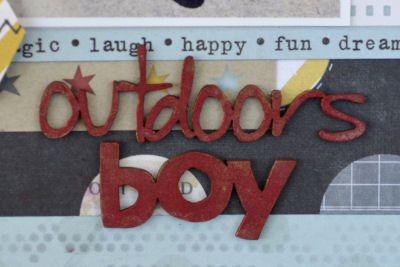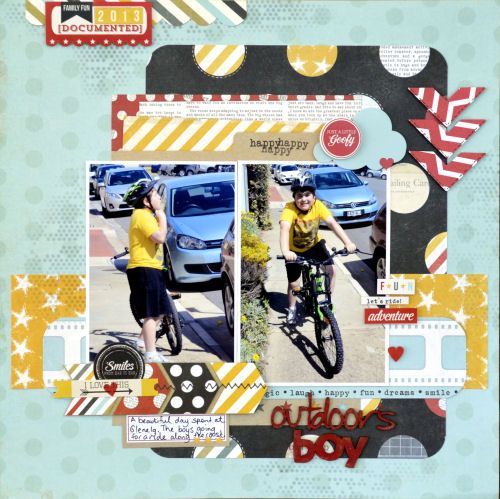 The new mini words are a funky way to put together a longer title on your scrapbook pages, they are a must for your chipboard supplies.
Thanks for spending some time here today, check back again later in the week for a little more inspiration.