Hi there, it's Kerryn here today sharing a little holiday inspiration for you all.
This page was created using a few different WOW chipboard and Wood Veneer pieces.
The mini chipboard word Noteworthy has been covered with Liquid Pearls for a cool dimensional finish.
The Corner Arrow was coloured with Smooch and then I doodled an outline border with a black gel pen.
The Wood Veneer Male Icon was simply swiped with black ink.
New Pb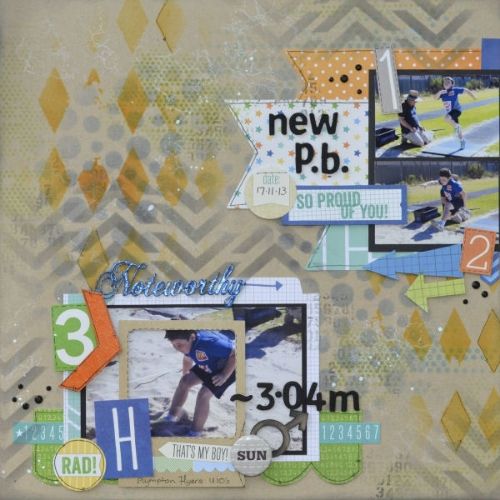 Thanks for visiting the blog