Hello & welcome!
The blog is a buzz this week with the latest of WOW's New Releases on show for all to see.
It's Kerryn here and I have a very girlie page to share with you, featuring a new 6x6 AltaMATZ and new Wood Veneer title.
The new Floral 6x6 AltaMATZ has been used with mainly Gesso and stickles to create some texture to the background paper. The wood veneer title has been thickly coated with Stickles and then left to dry.
Your BIG DAY
A couple of close-ups for you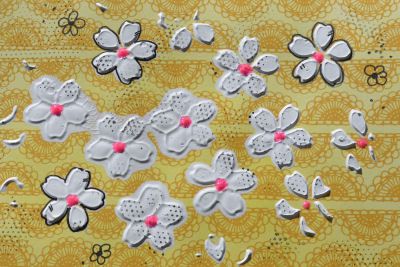 Thank you for dropping in and please check back for more inspiration throughout the month.