Hello on this fine Saturday morning!
Well today is my final post for my week on the WOW blog, so I thought I would share the final pages of my parent's album.
The first few photographs are collages of my two younger sisters and their pages.
These pages were scrapped by a very special lady in Brisbane, Debbie Blanchard.
She is a very dear friend of my sister's, Leanne & Mandy and she was thrilled to be apart of our project.
She was able to help us with the album and created four gorgeous pages. These were sent with the girls when they flew down for the party.
The custom-cut chipboard titles and
Mini People Pack
were decorated by me, using gold paint and glitter Mod Podge.
Mandy, the second youngest daughter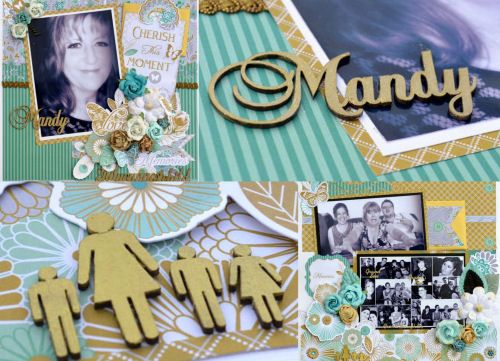 and Sharon, the baby of the family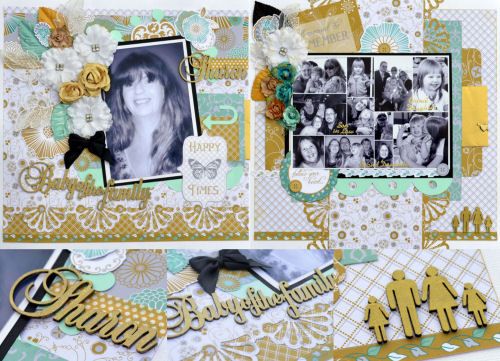 Next up were pages for the great-grandchildren.
My parents are blessed to have two so far, they are Jordan who is 8 and Alexis is two.
Both are from my eldest sister's son.
I created the title using a mixture of
Classic Lowercase
&
Block Lowercase
Alphabet, covered with gold ink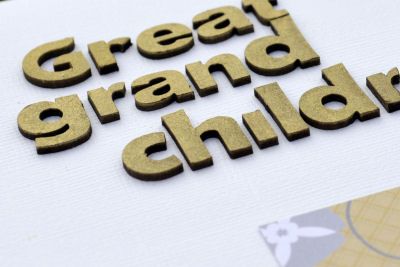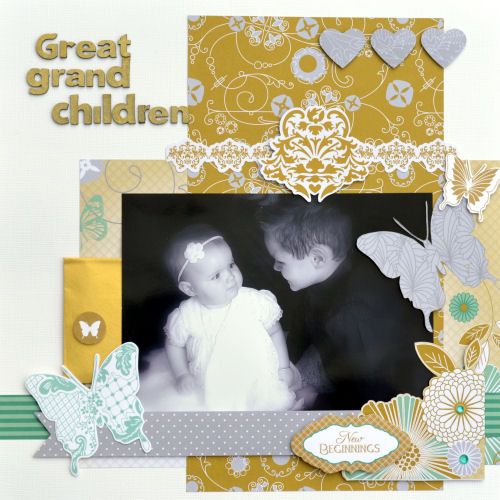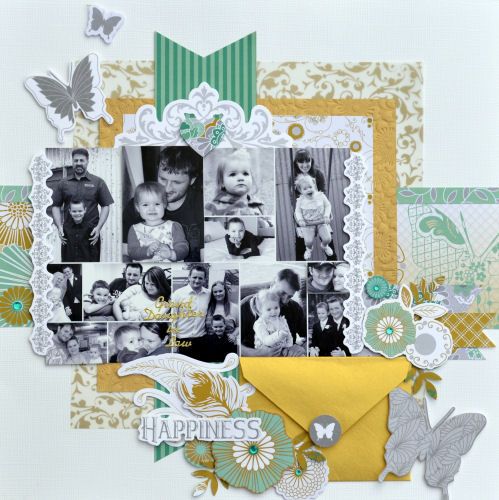 The final two pages are of my parents and a family shot taken on their anniversary.
The title 'Celebrating you' was another custom piece covered with gold ink. The butterflies from the
Butterfly Element Pack
were randomly covered with gold and aqua inks. Once dry, they were coated with Crackle Accent.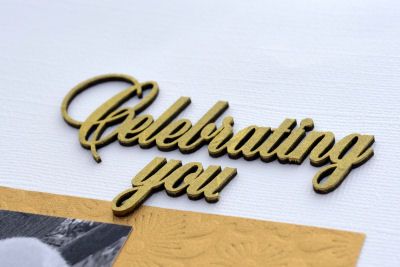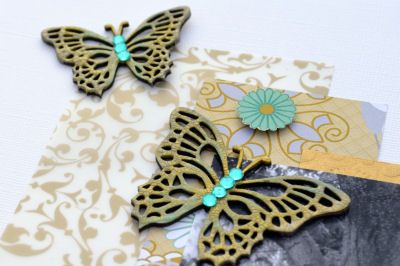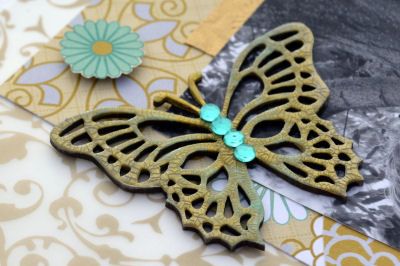 The Heart Trio
was covered with gold paint, stamped using a flourish stamp and aqua ink and then finished with a nice coat of Glossy Accents.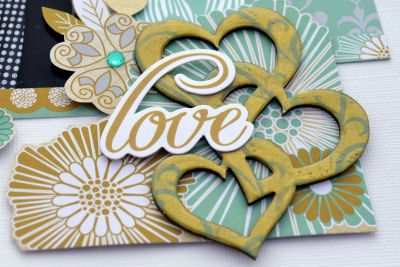 The title
We Are Family
was simply inked with gold and I then added a few gemstones to highlight some of the letters. Not sure if you can see, but this page also features the last time we had a family portrait taken, about 1986. About time we updated.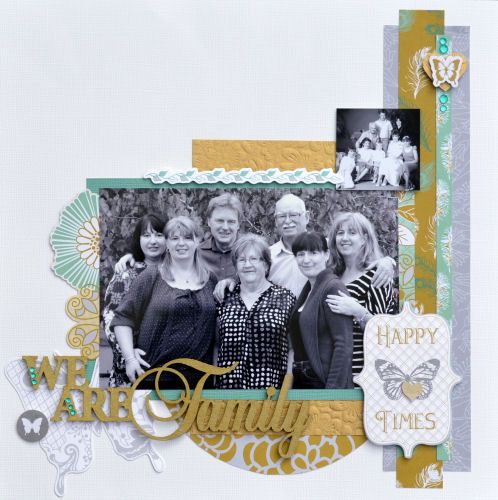 Well that's all folks.
Thank you for allowing me to share my projects with you.
I hope you found something to inspire you over the past week.
Please stay tuned, I think we are very close to seeing the June New Releases.