Hello!
Kerryn back again with my second project showcasing the new release Dark Veneers for May.
For this page I have used the fabulous 2 inch 'Hello March' disk for my take on PL'ing. LOL!
I've created a photo collage, capturing some favourite moments in March. The dark veneer pieces Hello 2014 and together have been kept in their raw state. I love the rich dark colour!
The new Wood Veneer globe has been coloured with Distress Ink.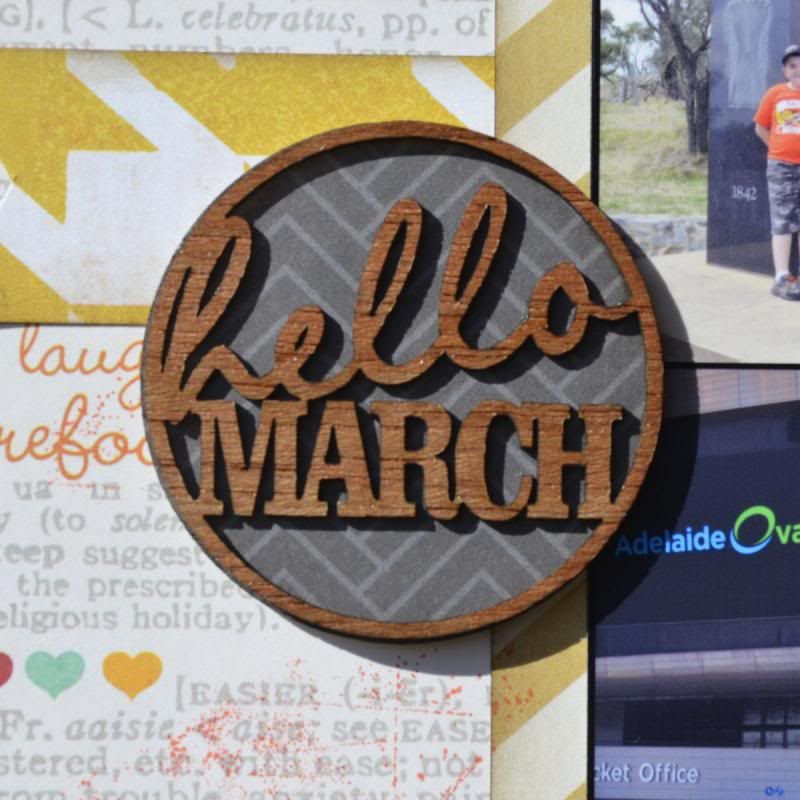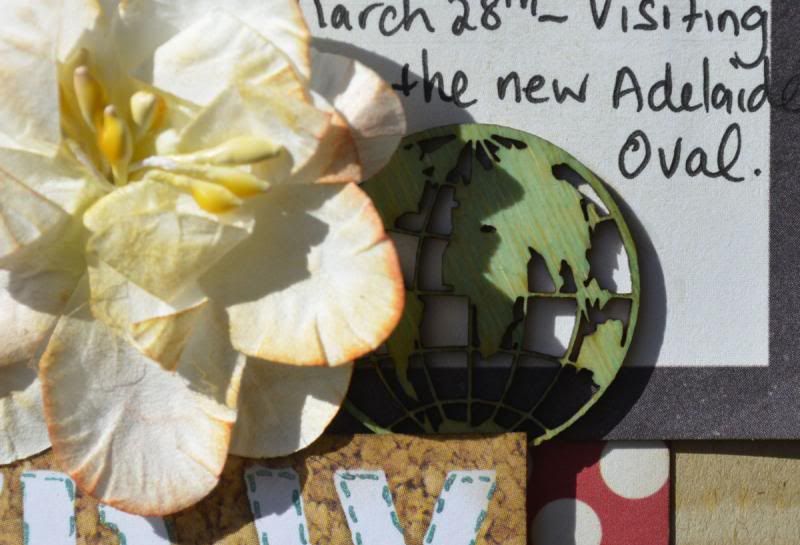 Celebrate the everyday together
Thanks for dropping in today.
Cheers Kerryn