Kerryn returning today to share more June New Releases
Lots to show you today!
Both pages feature one of my gorgeous great-nieces, she is so easy to photogrpah and very funny at the same time.
The first layout includes the chipboard pieces Leafy Vine - Large and Intricate Butterfly and the background created from a new 6x6 Striped AltaMATZ and Gesso.
She sparkles
Both butterfly and the leaves were base coated using Gesso and set aside to completely dry.
The Butterfly was coloured using Gelatoes and Stickles. The final coat, a layer of Glossy Accents just on the centre part and some of the wings.
The leaves were also coloured with Gelatoes and a little ink for different shades of green.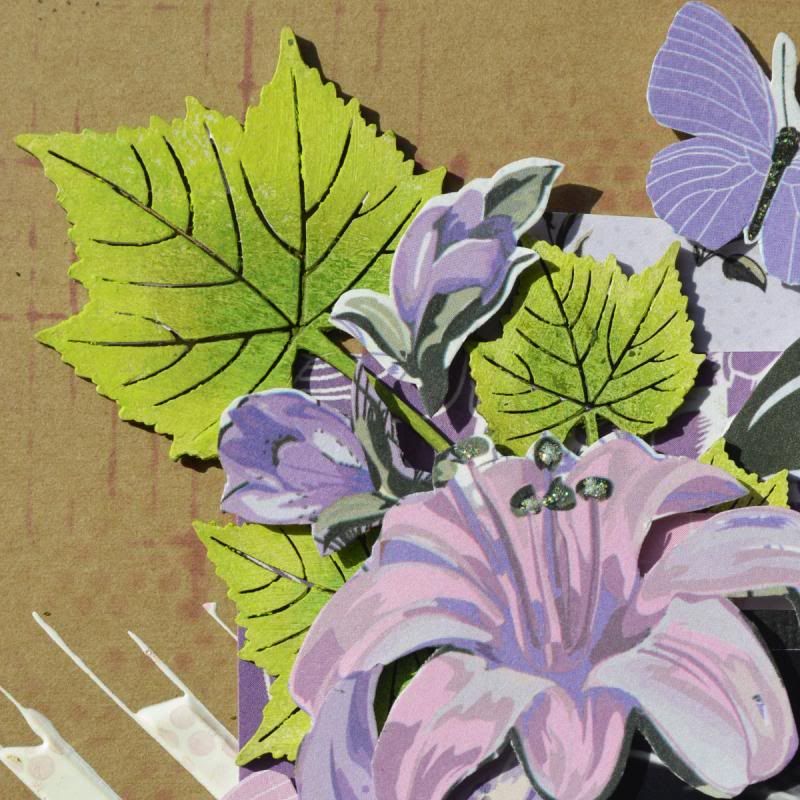 My second page is another of our little Miss Photogenic, enjoying herself at the playground.
The New Release chipboard pieces featured are a frame from the 6x6 Square Frame, an Ampersand from the Ampersand Pack, the 6x4 chipboard Mixed Circles, the chipboard word Love and Today Circle from last month New Releases
Love & Pure Joy
All of the chipboard was primed with Gesso. The Square frame was used on the photo to frame Alexis and draw the eyes, it was coloured with charcoal ink and then swiped lightly with black ink.
I had fun with Distress Inks and colour blending again. The Mixed Circle sheet has been coloured with soft touches of Pickled Raspberry and Peacock Feather.
The Today circle has been simply covered with black ink
The Love word and Ampersand Have both been covered with blended Distress Inks, Pickled Raspberry, Peacock Feathers and Spiced Marmalade and then coated with Glossy Accent which darkens the intensity of colour.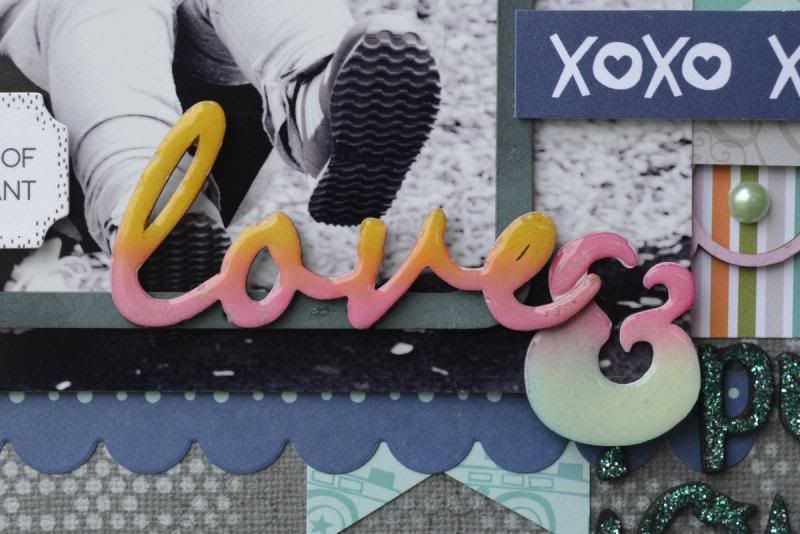 As you can see I am having loads of fun with the new releases, thanks for visiting today and please continue to check in for more loveliness from the other girls.