Welcome to the first of the DT shares with the New Releases for the month of June.
Lots of awesome new designs in chipboard, wood veneer and new 12x12 & 6x6 AltaMATZ created that you will love.
Kerryn here, I am first off the ranks to share what I have been up to so far.
My first page features the new Infinity Family in wood veneer. I have covered part of the piece with Stickles, leaving the word part a la natural. Some nice family snaps taken in the January holidays
The Perfect Life
A little close up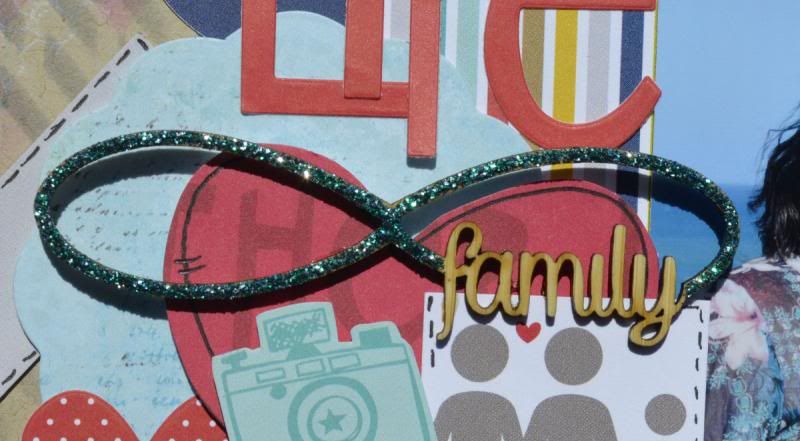 Thanks for dropping by the blog today, don't stray too away because there will plenty more inspiration to come your way throughout the month. Don't forget to remind your LSS to order the New Releases.
Have a great day.