Hello again, Kerryn back with a few more creations to hopefully inspire you.
This first page is my sample for the current mood board challenge at Scrap the Boys. The Wood Veneer Stars Pack have been simply coloured with black ink and the edges doodled with a bronze gel pen. The
Wood Veneer 100% Boy from the
Boy Birthday Pack
was heavily inked with Distress Ink and then covered with a thick coat of Glossy Accent while the ink was still wet. Love the streaked finish.
Wood Veneer & from the Symbols Pack was coloured with 2 coats of orange ink and left to dry in between each coat to give a good solid colour. The piece was finished off with a thick layer of Glossy Accents to give that rounded look. I have also used the Numbers pack for the year at the bottom of the page.
Mr Adventure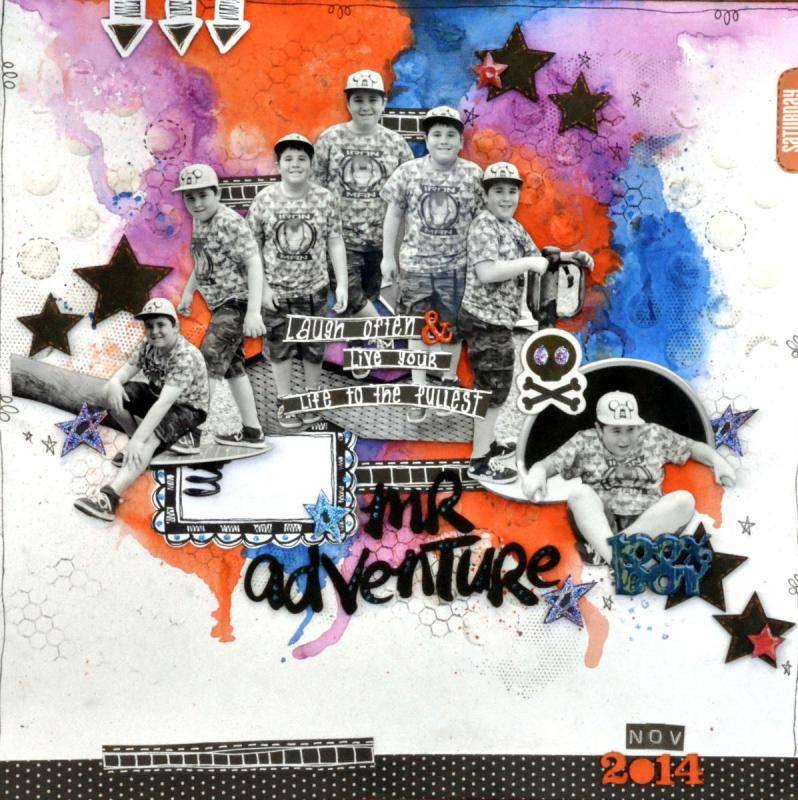 My second page is the recent sketch at Stuck?! Sketches featuring my gorgeous great-niece.
I have covered the Wood Veneer Dot Pack and the title 'Little One' from the
Wood Veneer Baby Pack
with Stickles, the rattle from the same Baby pack has been swiped with gold ink
A frame from the 6x6 Square Frame Pack has been covered with black ink and a few dots of Stickles to bring everything together.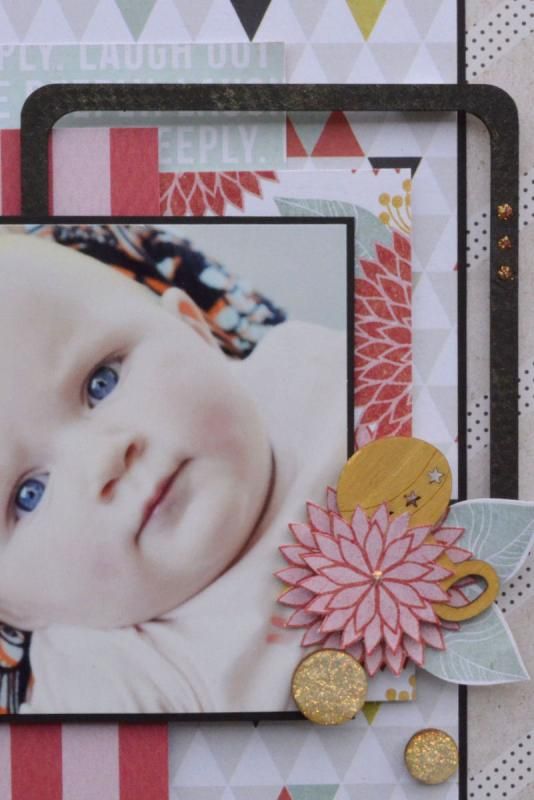 Sweet Little One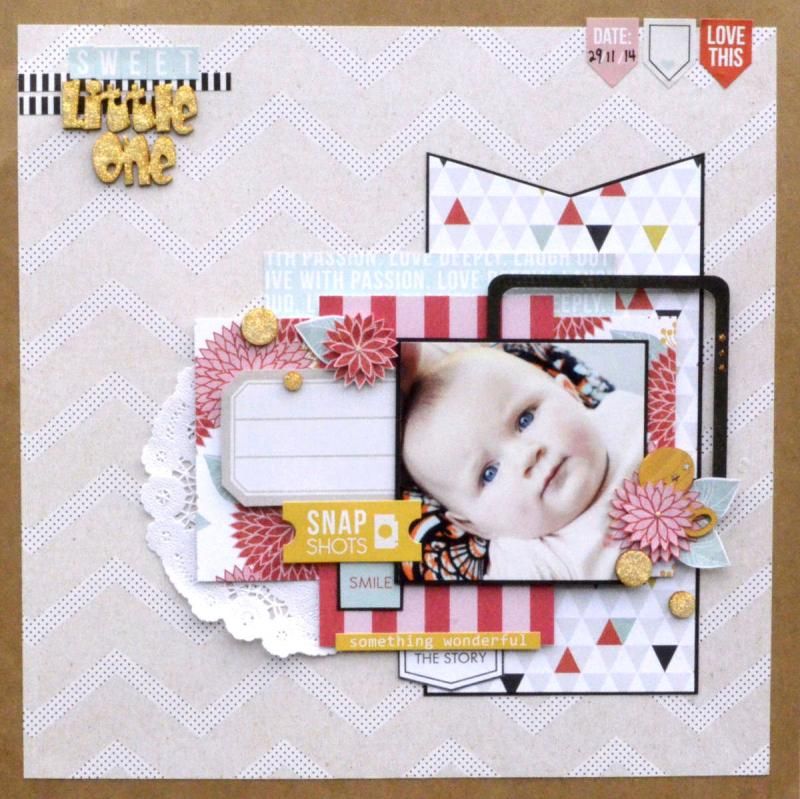 Thanks for dropping by the WOW blog today