Welcome to the blog today.
Kerryn here and I getting into Halloween mode a few days early. I have two page to share with you today, both featuring fabulous October new releases.
I've used a few of last year's photos to inspire the spooky side of me. Master 10 doing his best zombie Doctor.
The first page shows off one of my favourite new chipboard pieces, the Boo title. Covered with white ink as the base and then I have swiped the edges with black ink. I have also backed the title with paper to pop off the page.
These Wood Veneer little ghost are just the cutest!! Simply swiped with white ink for the ghouly effect.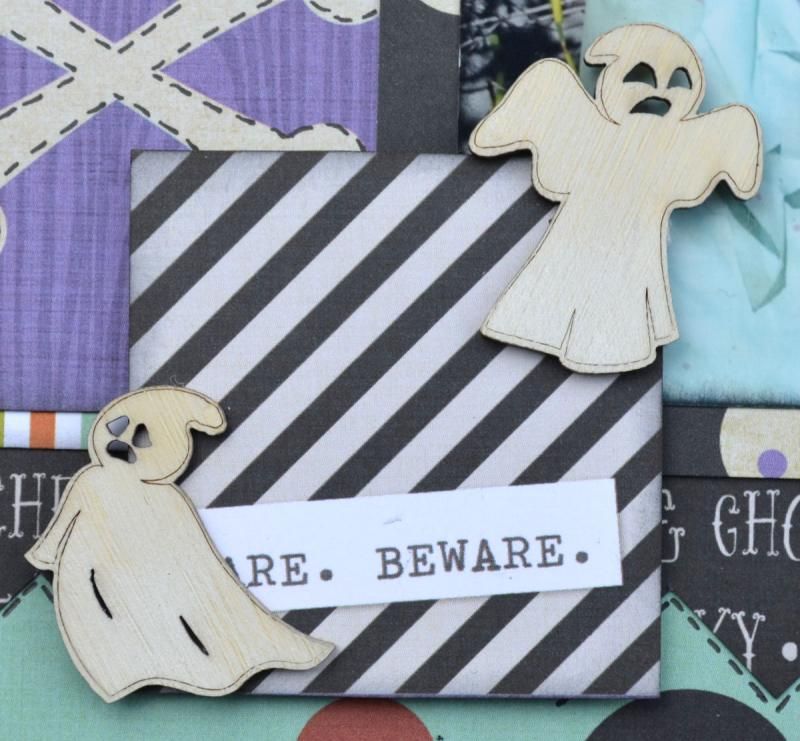 The Hanging Bats are also there hanging across the top of the page covered in black ink with white eyes doodled with pen.
Zombie Doctor
The second page is the same Zombie Doctor acting up for the camera. Can you tell he loves Halloween!
The bat theme is pretty strong here with the Hanging Bats and a few extras bats from the Halloween Pack.
I have also added some non halloween pieces using the Flower Stems around the headstone, They were covered with green ink and then stamped with black ink and my dotty stamp. The final finish a coat of Glossy Accents.
You are so spooktacular
As you can see I love Halloween. Thanks for visiting the blog today, please check back in a few days for Tarrah to finish off October with more amazing inspiration