Good morning to you all.
Kerryn here with one of my first pages featuring the yummy October New Releases.
It is also my take on the newly released Stuck?! Sketch.
How cool are the chipboard string of hearts! I have covered them with brown ink, rubbed a little red Metallic Rb over the hearts and them doodled with a red metallic pen around the inside heart.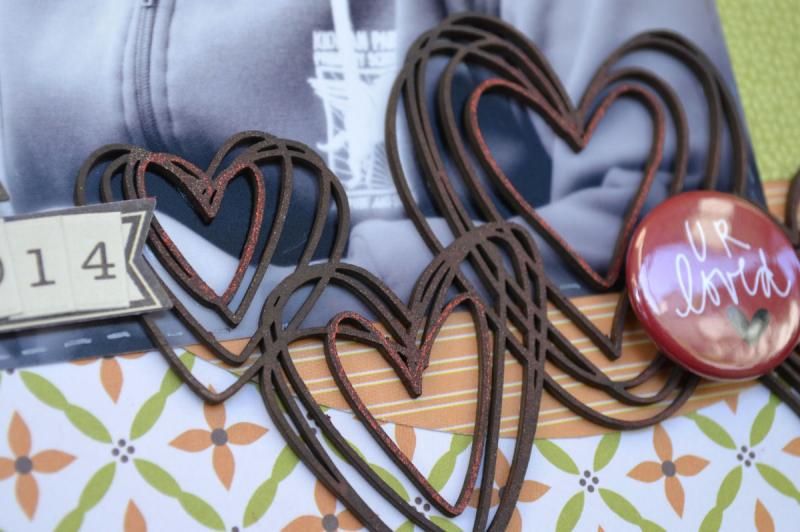 The Dark Wood Veneer #1 has been left in it's natural state, thought it worked perfectly with the colour palette I've used.
Our #1 priority