I have my second Christmas page that I spoke about earlier in the month and my recently revealed layout on another Stuck?! Sketch.
The day was Christmas 2013, when magic was big on his wish list.
A few snaps capturing the boy opening his pressies.
I've used the New Release chipboard
Messy Heart Frame
to draw the focus to photo. It's been covered with red ink as a base for the Stickles and metallic gel pen that I have randomly applied. I've used the same technique with the
Messy Circle Frame
at the top of the page, but this time I've coloured it using soft teal ink and diamond Stickles.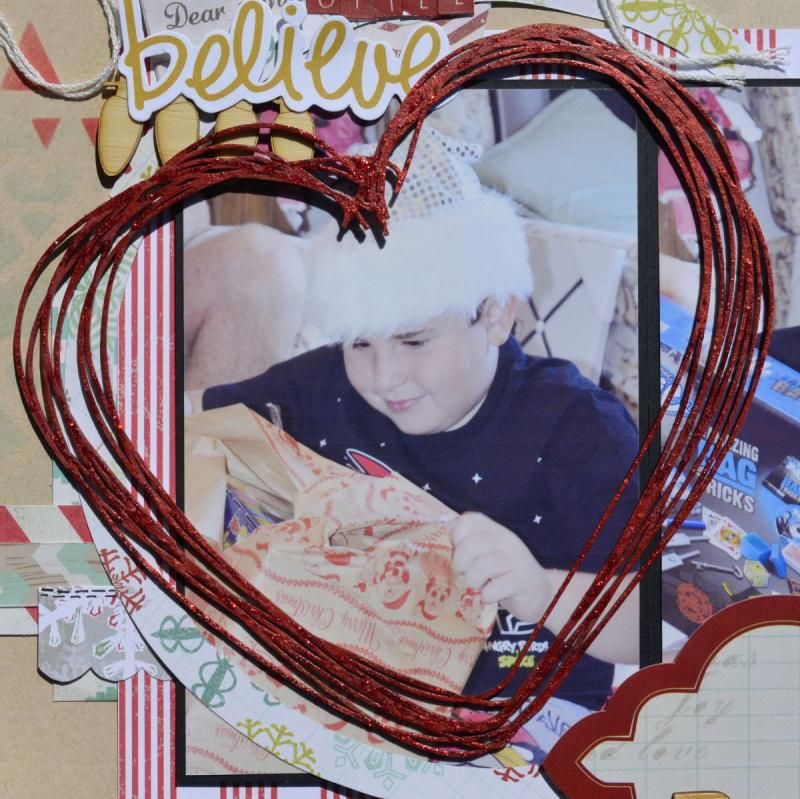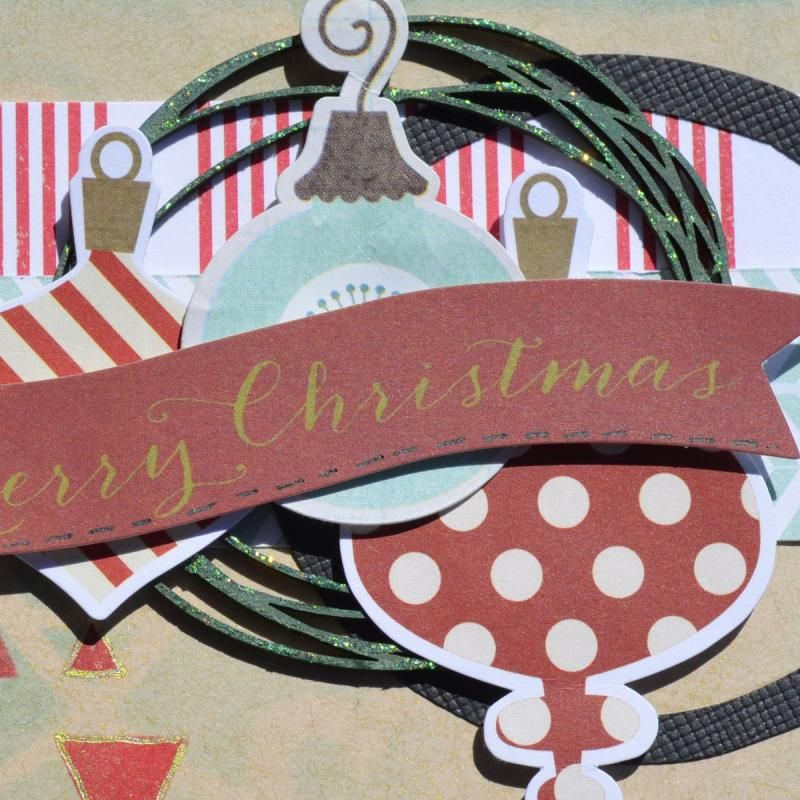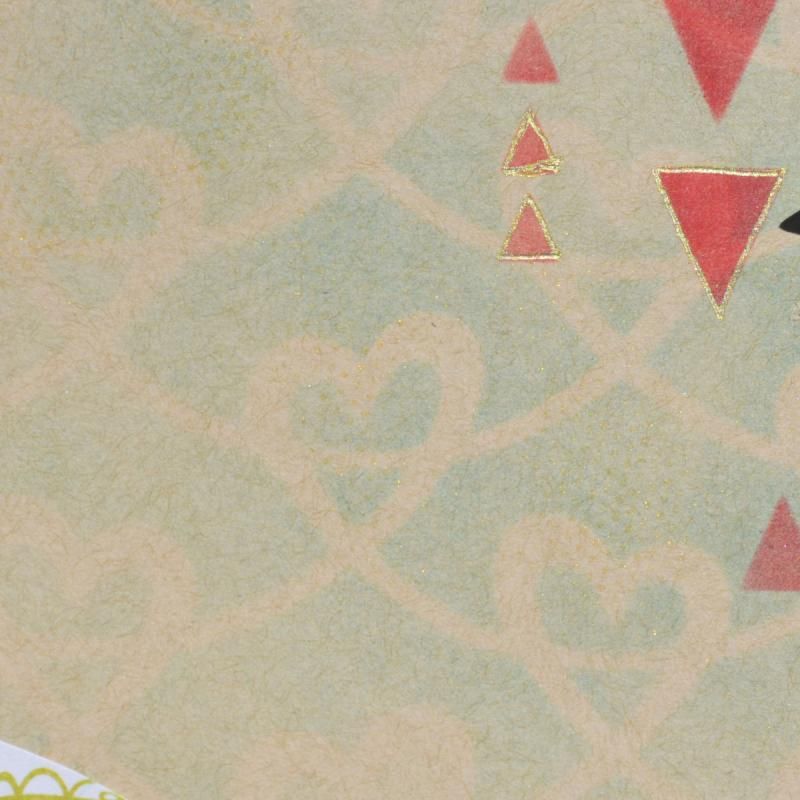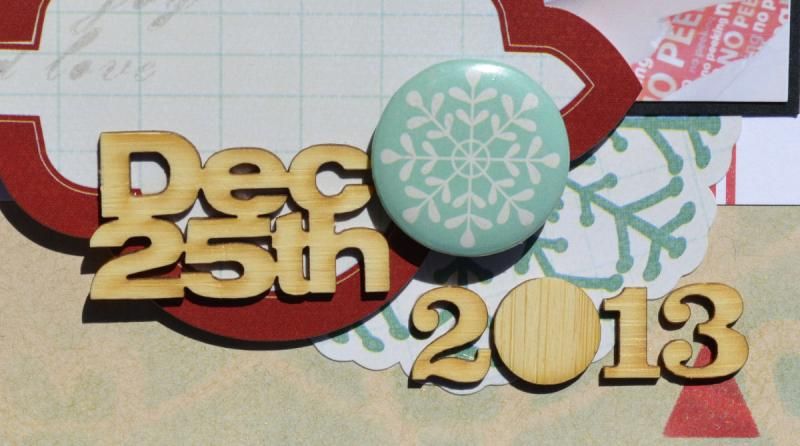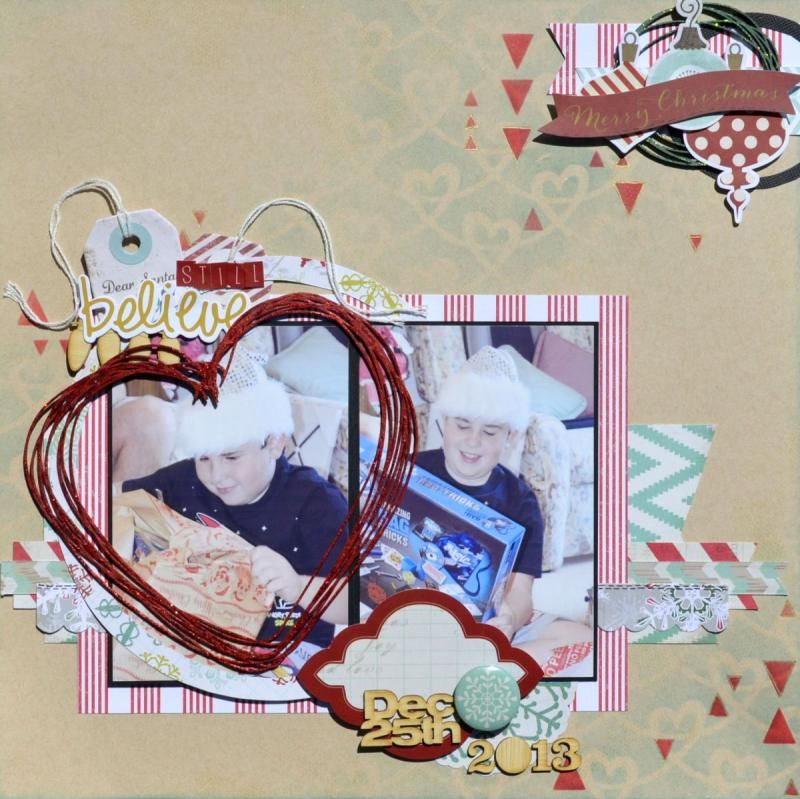 My second page features the
Corner Heart Flourish
and the
Delicate Doily
. Both pieces were gesso-ed first and left to dry. The flourish has been covered with a few different watercolour paints in reds & pinks and the stamped with Staz on Ink in black.
The doily has been cut in half and coloured with a navy pen.
The new chipboard title Celebrate this moment was also covered with a water-colour wash and lightly stamped.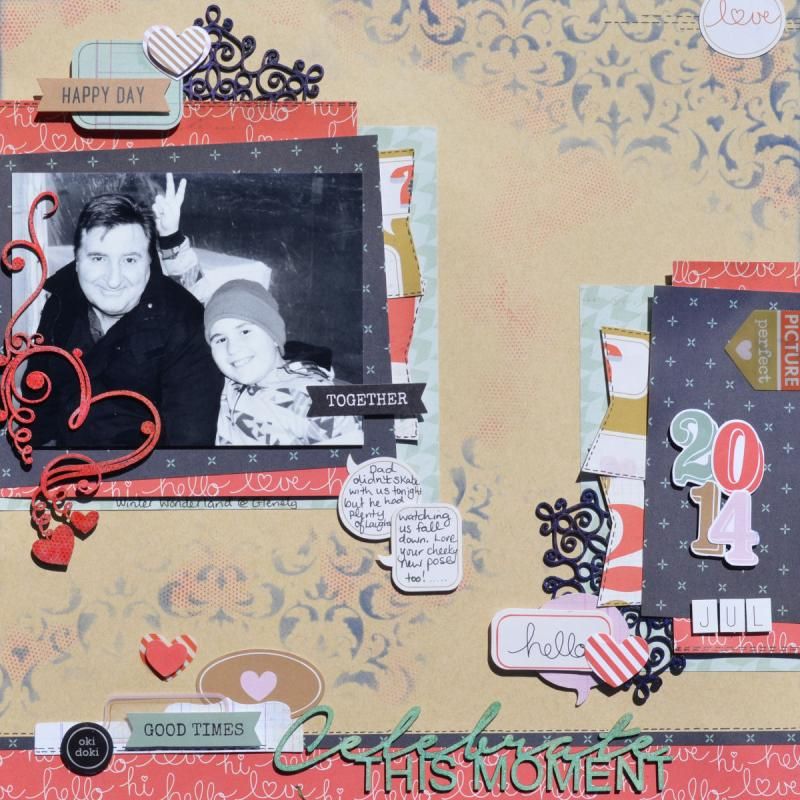 Thanks for dropping by the blog today, hopefully you get a chance for a little crafting sometime very soon.