Welcome to the blog today
One of our school holiday trips this year was to visit Monarto Zoo while my sister was here.
It's our animal sanctuary here in South Australia, based just 40 mins from Adelaide. We had a fabulous day with the extended family and knowing what chipboard was in sitting my stash, I was already planning a scrapbook page by the time we arrived home.
You see, I have been patiently waiting for the perfect photos to to use this little fella, the very cute
Baby Giraffe
WOW166
I have relied on my trusty ink stash again.
I gathered together a few different colours to bring the giraffe to life.
A few shades of brown, orange, mustard, gold and bronze. Then it was a matter of playing and layering.
The base colours were a mixture of mustard and orange. I have used dark brown ColorBox Ink to colour the feet, tail and horns and then used it to add highlights to the tops of the ears, the mouth and cheeks area and right around the edges. The final layer, a coat of Glossy Accents, worked a treat!
The chipboard was backed with brown cardstock to give the giraffe his spots.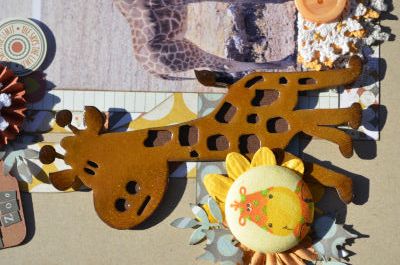 The title was created using
Block Alphabet in lowercase
, it was lightly swiped around the edges with pinecone ink, a simple finish.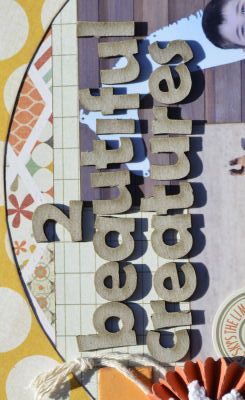 2 beautiful creatures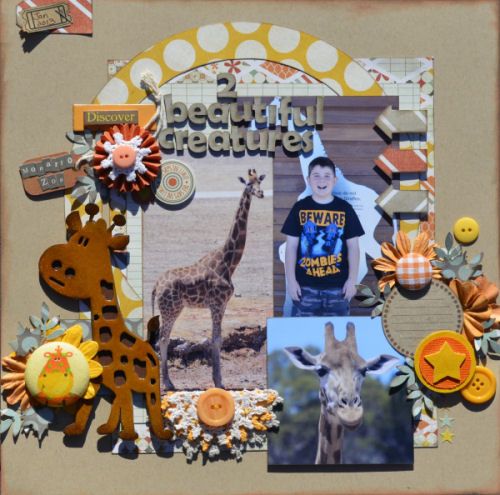 Thanks for dropping into the blog today. I will be back on Friday to share some more with you :)