Good morning crafters, I am back again to share another project with you today.
The photos used on this page were the leading inspiration from the very start.
They were taken on Australia Day last year. My son was the 'Sparkler Artist', while I played with the manual settings on my camera. He was very impressed with what he had created.
I have used the smaller heart from the 2 pack of Doily 6 Hearts to tie in with the theme.
The bare chipboard was covered with a thick layer of Diamond Stickles and left for 24 hours to thoroughly dry. This is an important tip when using Glossy Accents or even Dimensional Magic on top of glitter glues.
If the Stickles or Kindy Glitz doesn't dry properly, it can cause the glossy finish to go cloudy or it can form ugly cracks. Trust me, I have learnt from experience LOL!
Once I was happy the Stickles had dried, I did a thick coat of Glossy Accents and put it in a safe place to dry and started putting the page together.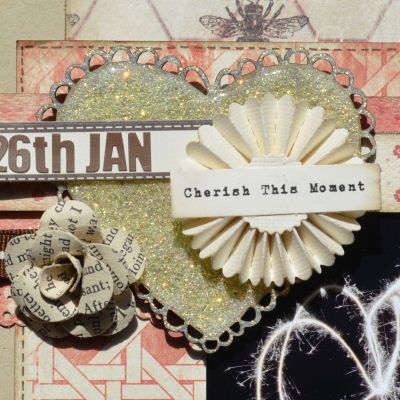 I really loved the finished Heart, especially seeing it sparkle in the sunlight.
Just for you Mum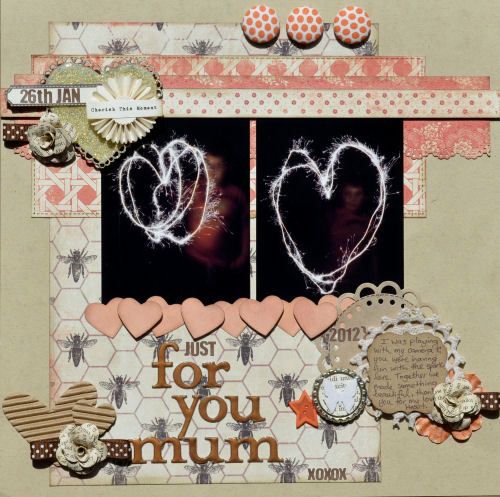 I will be back tomorrow for my final share for the week, hope you can drop in.