Good morning everyone, it's my turn to entertain you today with some
WOW
inspiration.
I was also lucky enough to join
Sue
,
Tess
and
Sandra
on the weekend for what was an amazing retreat, loads of talent in one room and plenty of WOW around the place. I did manage of few pages, but I think this one was pretty close to being my favourite.
This page was include in one of a trillion challenges that were set for us, maybe I am exaggerating a little :)
It was to include the bottle top on your page.
I have used
Wood Veneer Mini Butterflies
and the small chipboard
Loopy Doily
The butterflies have been roughly covered with turquoise Stickles for a translucent effect, so the wood clearly appears through the Stickles.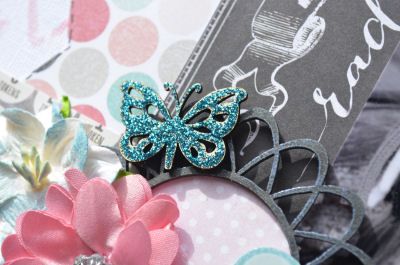 The loopy doily was covered with Versa charcoal ink as a base and then small parts of the doily were highlighted with metallic rub.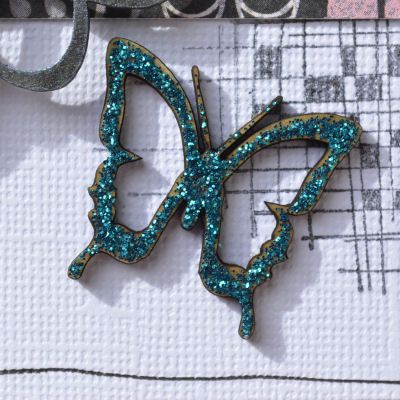 That is all for now. Remember there are only a few more days left to enter this month's challenge which is simply 'Use your WOW' on a page. Too easy peoples, hope to see loads of entries!
Enjoy your day, finally some sunshine here to soak up.