Hello! Welcome back to the blog on this fine Saturday morning.
It's my last share for the week and then it's time to hand the batten to
Tarrah
Today's page is
We are Family
My page features photos from May this year when all of my family was together for my parents 50th anniversary.
I will admit, I absolutely love my sheet of chipboard
2013
and yes they have appeared on many of my pages of late. It was a very sad moment when I realized I have nearly used them all. This one has been covered with green ink to match my page. The Love
Speech Bubble
has been coloured with Distress Ink for a transparent finish to allow the etching to stand out more.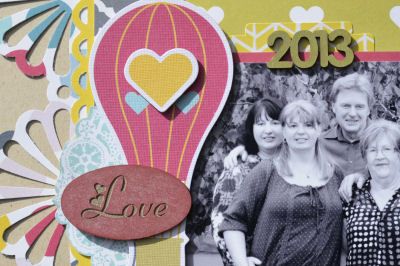 I have used a
Krafty Bit
as the base for my journal spot. Really love the cut out on the
Krafty Bits
, using patterned paper to add a little colour always looks cool.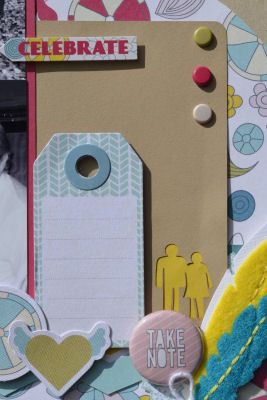 The title
We are Family
has been roughly coated with white gesso, once dry I have covered it with High Impact Red for a bright and rich finish.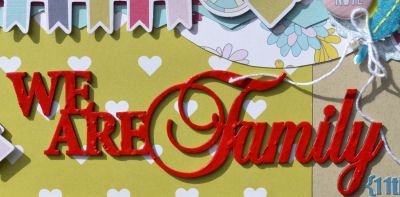 I love the finished page, especially when scrapping something so important.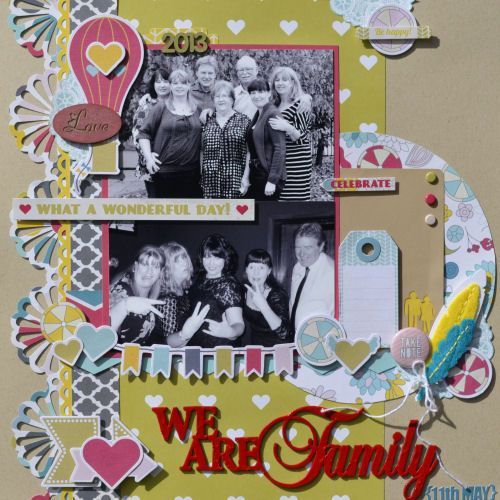 Thanks you so much for following along this week, as always I have loved my week here and hopefully in some small way you have been a little inspired.