Hey there again, more to share with you today.
This time I've gone a bit girlie for something different.
Today's page is Oh My Dear
This is my beautiful great-niece on Easter Sunday in her gorgeous new outfit playing in the dirt!
Another page bursting with yummy WOW products.
The 3 mud splats from the
Splat Pack
were the perfect chipboard pieces for these photos.
I have covered them by blending two shades of brown together, Dark Brown on the inside and Cream Brown on the edges. I finished them off with a thick coat of Glossy Accents.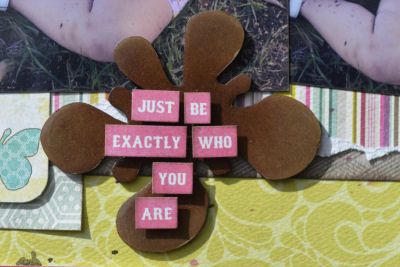 The
Mini Speech Bubble
was just swiped with Metallic Rub so the chipboard finish was still visible through the colour and then coated with Glossy Accents.
The
You Polaroid Frame
was also swiped with metallic rub and used to frame the 'dirt' close up photo.
Love it!!
I coloured the
2013
with green ink but found it faded a little on the page, by coating it with Glossy Accents I found it just gave it a bit more strength.
Here is the finished page, lots of mud splashes mixed with pink and pretty butterflies.
Girlie enough I think LOL!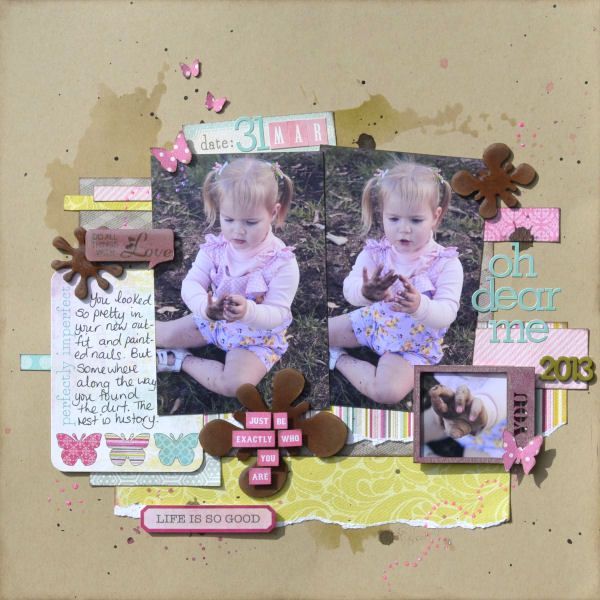 Be back again tomorrow with more to share. Hope you will drop in.