Good morning WOW followers, welcome to the blog on this fine Sunday morning.
Best get the formalities of the day out the way first, Happy Father's Day to all the DAD's out there, hope you enjoy your moment.
Now where was I..............oh yeah!
It's my turn to share my creations with you this week. I will have five different pages to show you, spread across the week. I hope they will give you plenty of ideas for you to try on your own projects.
Today's page is

Zoo Visit
Photos are from 2010 and feature my son and his best mate.
I have used the chipboard Bamboo Tree and two of the Mini Speech Bubbles
The tree has been inked using three different shades of green and roughly coated with Dimensional Magic to help blend the colours.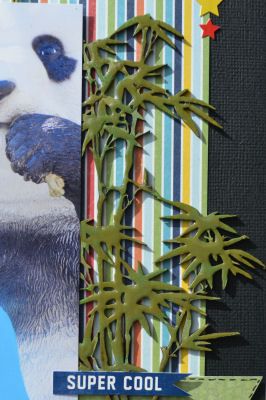 The speech bubbles were coloured using red and yellow inks and left to dry for short period. Then using a black gel been I have doodled borders around each of them and used the pen to highlight the words etched into each bubble. A coat of Dimensional Magic was applied to finish the pieces off which also helped to enhance the black pen.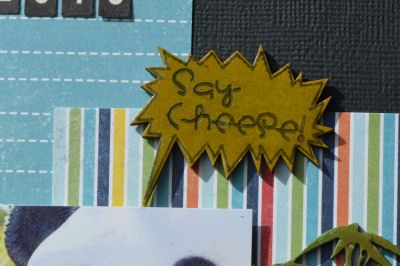 Here is the finished page, love the bright colour against black cardstock, it always looks fabulous.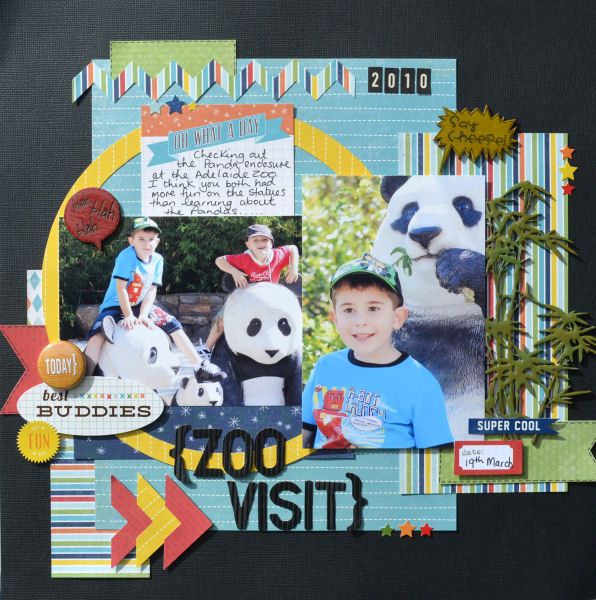 That's all for today, enjoy the rest of the day and remember to drop by again tomorrow for more chipboard goodness.