Well hello there WOW followers.
It's Kerryn back today to share a page I created last weekend using the fabulous August New Releases.
The large Messy Square Frame that features to highlight my very cute great niece's face has been covered with black ink as a base and then randomly rubbed with my favourite Metallic Rubs in varies colours.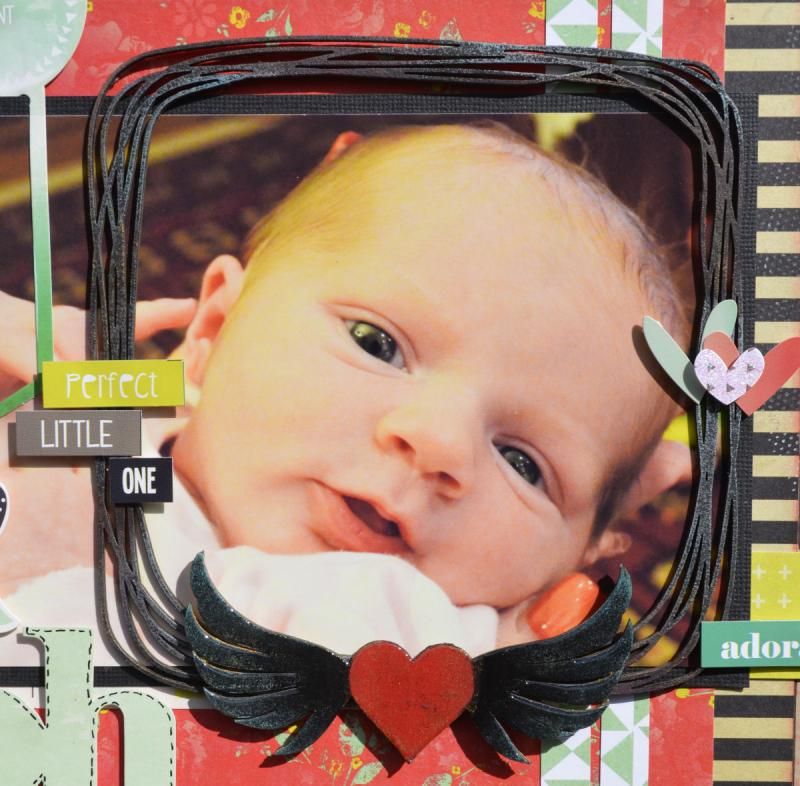 You can see in the photo above I have also used the Winged Heart Flourish on this page with just a little alteration. The flourish part has been removed and will feature on a future project.
The heart has been covered with red ink and the wings covered with black ink. Once the ink was dry, the old Metallic Rubs were used to add a bit of shimmer under the final layer of Glossy Accents.
Oh Baby
That's all for now, thanks for visiting today.
Stay tuned for more inspiration in a few days.