Hello! Kerryn here to share my first page showcasing the August New Releases and I am going to sneak in another from the July New Releases which I am still obsessed with. :)
The Messy frames were such a hit last month, we have added more to the Messy collection with some rectangular frames, which are just as fabulous.
I have given this one a light coat of white gesso for a base coat and then swiped it with Wild Honey Distress Ink. Then to add some highlights, I have randomly applied a little Stickles and then tied some twine around one side.
You can spot some of my July favourites on the page, Tarrah's title piece Insta fun covered with black ink and a wood veneer Hash Tag left natural
Insta fun with your friends
A recent birthday party with his mates
My second page you may have spotted as my sample page for this month's challenge at Scrap the boys. So many WOW July releases on there that I had to share.
Firstly we have the chipboard Light Bulb, which was covered with pinecone ink and then the bulb part was backed with patterened paper. I applied a combination of Fruit Bowl and Copper Stickles to the top section and then rubbed Metal Rubs to parts of the bottom section for highlights.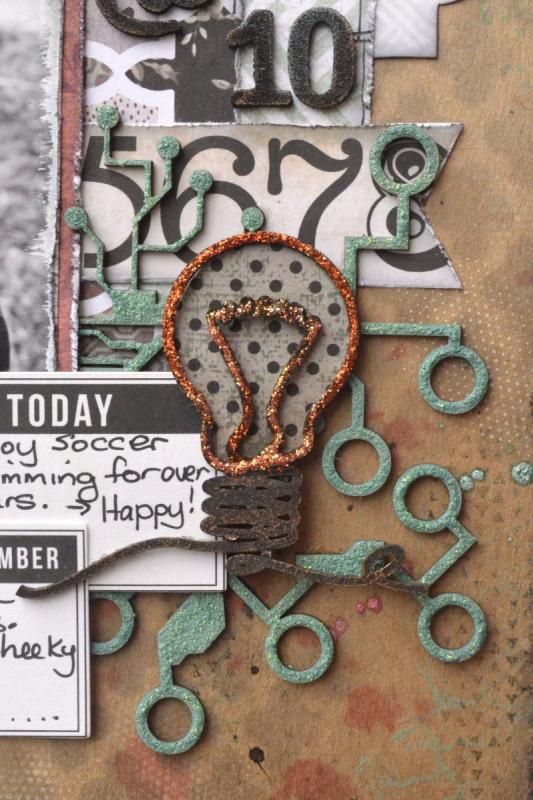 The Large Electronic Panel was slightly dismantled to feature around the photo. It was covered with gesso and Stickles for a textured look and then inked in a similar colour to the Stickles used to dull the sparkle. I love the finish on this piece.
Tucked under the bottom of the photo is the awesome 6 inch chipboard Mesh Border, which has been inked brown and then rubbed down with a variety of Metal Rub to co-ordinate with the colour palette of the page.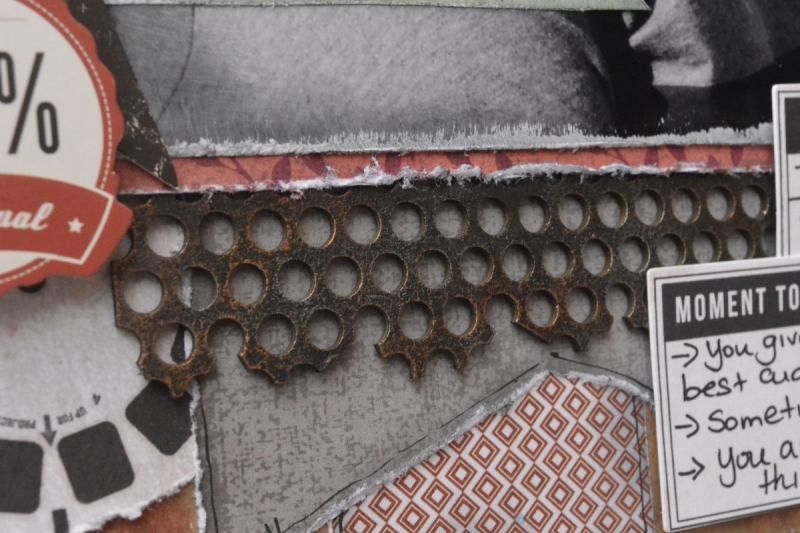 @ 10
Our handsome boy at the beach while on holidays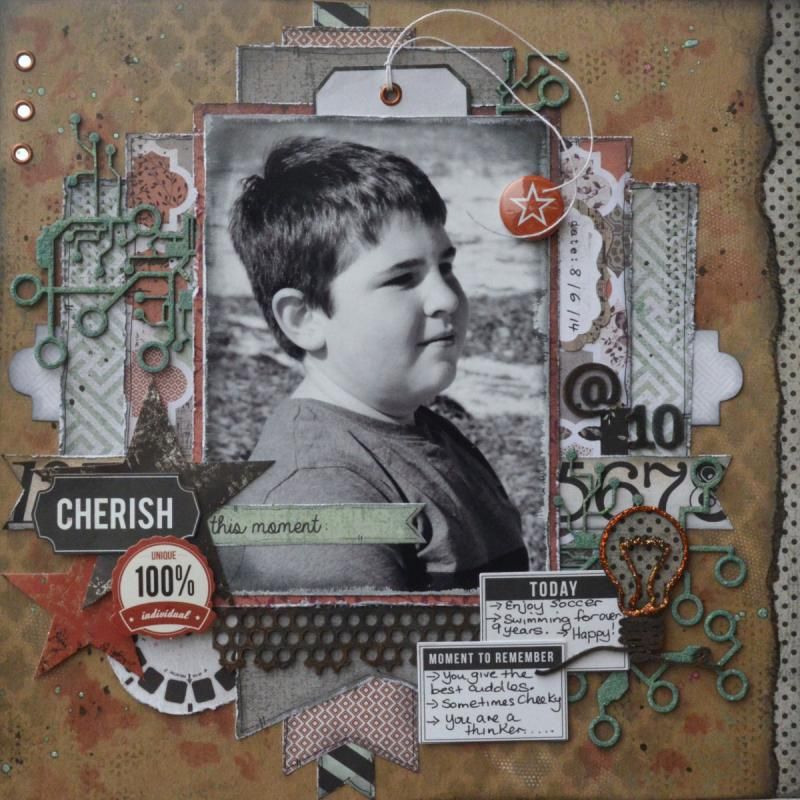 Thanks for visiting the blog today, don't forget to ask for the WOW latest releases at your LSS.