Well I hope you have enjoyed the week!
To finish things off for the week I have another page about my amazing boy.
The photos were taken from his recent 8th birthday party.
A variety of chipboard pieces have been put through their paces and passed with flying colours.
- Treasure Chest, Pirate Flag and Ship Wheel from the
Pirate Pack
(C581)
The treasure chest and ship wheel have been inked with a few shades of brown, staring light in the centre of the chipboard and then gradually getting darker towards the edges. Once they were dry, I have outlined the edges with a gold gel pen. The flag was inked with white first, mainly just the skull and then I have gone over the top with black ink. I have made the edges darker and then outlined the border of the flag with gold and the skull outline with a white gel pens.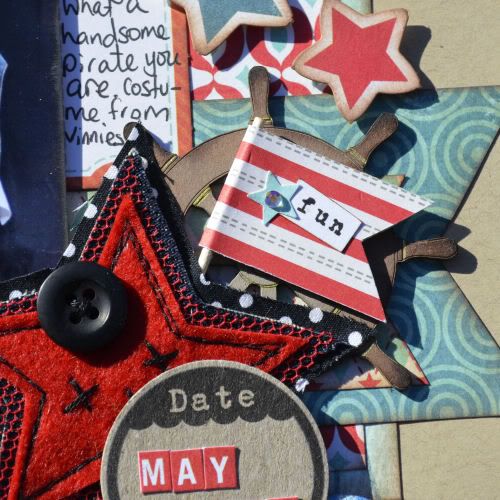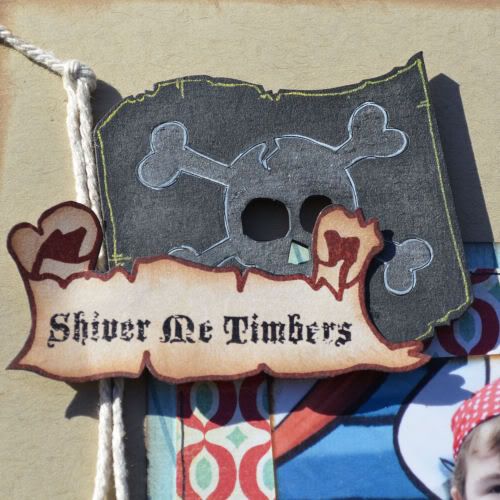 - Skull from
Skull 2 Pack
(C843)
I started with a white skull, but I decided it was a little stark for my page. So I grabbed a creamy brown ink pad to go over the top. The edges have been inked with black and brown.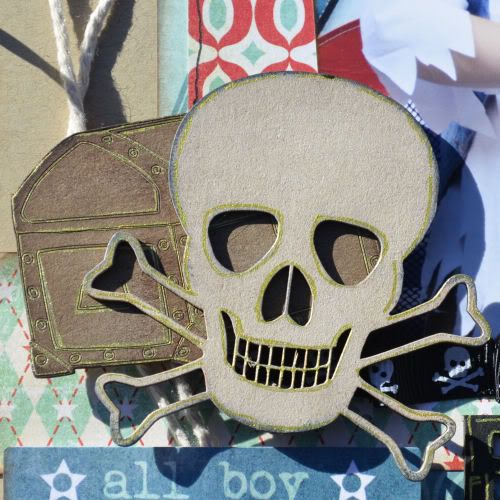 - title created using
CLASSIC ALPHABET UPPERCASE
(C1384)
The letters were simply covered with black ink and then outlined with a gold gel pen.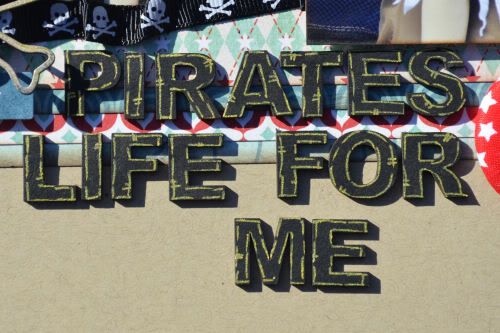 IT'S A PIRATES LIFE FOR ME