Morning Everyone & Happy Father's Day to all the Dads out there :)
Firstly I must confess, I am a little nervous about doing my first showcase for
WOW
this week but I am also very excited! I hope you are inspired in some small way by the pages I have to show you.
To start the ball rolling, today's post features my very handsome nephew on his wedding day.
The chipboard Vintage Horse Drawn Carriage (WOW1591) was the perfect starting point. I love that it is the back of the carriage. I have coloured the chipboard using both ink and pens.
It has some doodling using a metallic gold pen and then I have finished off with some glossy accents.
The background effect on the cardstock has been created using the
12x12 AltaMATZ Pattern 1
(ALTO010) and some Mr Hueys White Colour Mist.
Such a {perfect}day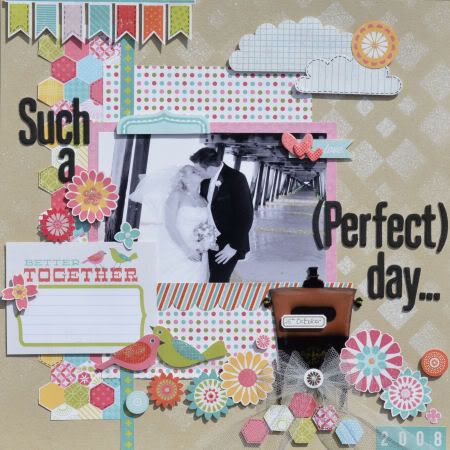 Thanks for dropping by the blog, catch ya tomorrow
Kerryn xx